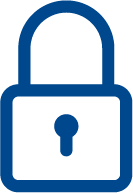 Secure Transaction
5 Credits: Business Management & Organization
Effective Negotiation provides an overview of the negotiation process. The course introduces the basic negotiation concepts, including the best alternative to a negotiated agreement, the reservation price, and the zone of possible agreement. In addition, the materials note the differences between distributive and integrative negotiations, and address the characteristics of a negotiator, how to prepare for a negotiation, and the types of tactics that can be used in a negotiation. Attention is also paid to dealing with failing negotiations, negotiations with employees and suppliers, and how to measure the effectiveness of negotiations.
Learning Objectives:•Recognize when it is not appropriate to engage in a negotiation.•Describe how value creation through trades works.•Describe the different win-loss combinations and what causes each one.•Specify the core elements driving the outcome of a deal.•Describe the characteristics of a successful negotiator.•Recognize the impact of anxiety on a negotiation.•Identify the types of preparation work to complete prior to a negotiation.•Describe how to deal with a weak BATNA.

•Specify the circumstances under which to hire a professional negotiator.

•Specify the advantages of framing in a negotiation.

•Cite the options available for relieving tension in a negotiation meeting.

•Recognize the nature of the negotiator's dilemma.

•Specify the variations on how a commitment statement can be sent.

•Recognize the situations in which an exploding offer may be used.

•Describe when final-offer arbitration is used and its shortcomings.

•Specify the differences between arbitration and mediation.

•State why a negotiation should be fully documented.

•Describe why the timing of additional settlements can be beneficial.

•Identify the options for reducing the financial burden of a compensation arrangement.

•Identify the members of a negotiation team and note why they are on the team.

•Recognize the different types of cost-sharing clauses that may be used with a supplier.

•Specify the offsetting clauses that can be used when a buyer wants to include an early contract termination clause in a contract.

•Identify the factors that can be used to judge the outcome of a negotiation.
Course ID
6161287
Revision Date
August 19, 2022
Prerequisites
There are no prerequisites.
Advanced Preparation
None
Number of Pages
104
NASBA Provider Number: 103220

CFP Notice: Not all courses that qualify for CFP® credit are registered by Western CPE. If a course does not have a CFP registration number in the compliance section, the continuing education will need to be individually reported with the CFP Board. For more information on the reporting process, required documentation, processing fee, etc., contact the CFP Board. CFP Professionals must take each course in it's entirety, the CFP Board DOES NOT accept partial credits for courses.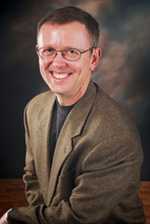 Steven M. Bragg, CPA, is a full-time book and course author who has written more than 250 business books and courses. He provides Western CPE with self-study courses in the areas of accounting and finance, with an emphasis on the practical application of accounting standards and management techniques. A sampling of his courses include the The New Controller Guidebook, The GAAP Guidebook, Accountants' Guidebook, and Closing the Books: An Accountant's Guide. He also manages the Accounting Best Practices podcast. Steven has been the CFO or controller of both public and private companies and has been a consulting manager with Ernst & Young and …