Understanding and Managing Organizational Behavior
14 Credits: Business Management & Organization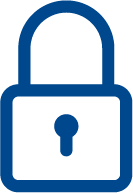 Secure Transaction
14 Credits: Business Management & Organization
This course is an examination of human relations theory and individuals, group, and organizational performance in relation to organizational structure in contemporary business and public agencies. It is an interdisciplinary field, drawing from on concepts from a variety of subject areas.  Covered are personality and attitudes, work motivation, interpersonal and group processes, organizational design and development, and decision making.
Upon completion of this course, participants will be able to:
Chapter 1
•Define organizational behavior.
•Identify different theories and views on organizational behavior
Chapter 2
•Recognize the manager's job in terms of managerial functions, roles, and skills.
•Recognize different principles on the function of management.
•Identify different aspects of an organization, including ethics, diversity, ways to manage for effectiveness from the perspective of organizational behavior.
Chapter 3
•Recognize different theories of motivation and how they apply in the organization.
•Identify how goals can be set to motivate high levels of job performance.
•Identify ways in which jobs can be designed so as to enhance motivation.
Chapter 4
•Recognize important characteristics of job satisfaction.
•Identify steps that management can take to improve mentoring programs.
•Identify characteristics of diversity management programs and how management can make them successful.
•Recognize the elements of sexual harassment in the workplace.
Chapter 5
•Recognize information communication channels within an organization.
•Identify various methods for improving organizational communication.
Identify the main types of power in an organization.
Chapter 6
•Identify how groups develop and perform in organizations.
•Recognize the advantages and disadvantages of teams vs. individual contributions.
Chapter 7
•Recognize leadership styles such as the task oriented and the relationship oriented styles, and how can they affect team behavior.
•Identify the basic tenets of  a number of leadership theories, including the LPC contingency theory and the path-goal theory of leadership, and how they can be implemented in an organization.
Chapter 8
•Recognize potential conflict triggers within the organization.
•Identify the positive and negative consequences of conflict in organizations.
•Identify techniques for managing conflict in organizations.
Chapter 9
•Distinguish between different assumptions regarding the rational decision making process of a company.
•Identify various factors that contribute to imperfect decision making in organizations.
•Recognize forms of unethical thinking.
Chapter 10
•Recognize the attributes of an organizational culture.
•Identify the innovation process and how management can promote innovation in the organization.
Chapter 11
•Recognize different organizational structures and the advantages associated with them.
•Identify when certain organizational types may be appropriate, and how other organizational forms may develop on their own.
Chapter 12
•Identify the general conditions under which organizational change is likely to occur.
•Recognize different examples of Management by Objective goal setting.
•Identify techniques of organizational development and their effectiveness.
Course ID
6201301
Revision Date
April 14, 2023
Prerequisites
There are no prerequisites.
Advanced Preparation
None
NASBA Provider Number: 103220

CFP Notice: Not all courses that qualify for CFP® credit are registered by Western CPE. If a course does not have a CFP registration number in the compliance section, the continuing education will need to be individually reported with the CFP Board. For more information on the reporting process, required documentation, processing fee, etc., contact the CFP Board. CFP Professionals must take each course in it's entirety, the CFP Board DOES NOT accept partial credits for courses.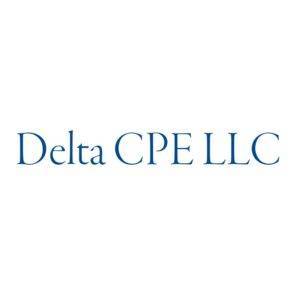 For many years, Delta CPE LLC has offered a wide variety of continuing education courses for financial professionals. Topics covered by Delta's courses include accounting, financial management, budgeting, investments, financial statement reporting, business management, IFRS, ethics, valuations, real estate, and business writing. The diversity and breadth of Delta's course offerings make the company a prolific and unique contributor to the CPE world. Delta's well-credentialed authors and contributors have also been published in numerous academic and professional journals and quoted by some of the leading financial media outlets.