How to Run and Organize a Small Business
8 Credits: Business Management & Organization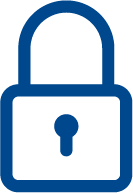 Secure Transaction
8 Credits: Business Management & Organization
This course is a primer for aspiring small business owners and entrepreneurs. The course explores step-by-step procedures necessary to set up and manage a small business. Topics include the development of a business plan, market entry strategies, organization and management, financing, Internet marketing, software, and critical factors for small business owners and entrepreneurs.
Upon successful completion of this course, participants will be able to:
Chapter 1
Recognize the advantages and requirements of different business organizations.
Identify factors to consider when buying an existing business.
Recognize methods for determining how much to pay for a business.
Identify important factors for selecting a new business location.
Recognize the key sections of a business plan and how it can be used.
Chapter 2
Identify options and strategies available for small business financing.
Identify the advantages of leasing vs. purchasing assets.
Chapter 3
Recognize methods for maximizing working capital and improving cash management.
Identify processes for inventory management and control.
Chapter 4
Recognize the elements of different business structures.
Identify items within legal contracts.
Recognize the value of patents and where to register a trademark.
Chapter 5
Recognize financial records necessary to improve internal controls.
Identify different financial ratios useful for financial analysis.
Recognize major elements in business costs.
Chapter 6
Identify elements of different taxes, including income and sales taxes.
Chapter 7
Recognize different components of marketing research.
Identify the advantages of new product introductions.
Recognize social media as it applies to marketing.
Identify key factors in creating a pricing strategy.
Chapter 8
Recognize factors to consider when selecting insurance policies.
Identify software useful for a small business.
Chapter 9
Identify the advantages of different staffing strategies.
Course ID
6211313
Revision Date
May 4, 2023
Advanced Preparation
None
Number of Pages
160
NASBA Provider Number: 103220

CFP Notice: Not all courses that qualify for CFP® credit are registered by Western CPE. If a course does not have a CFP registration number in the compliance section, the continuing education will need to be individually reported with the CFP Board. For more information on the reporting process, required documentation, processing fee, etc., contact the CFP Board. CFP Professionals must take each course in it's entirety, the CFP Board DOES NOT accept partial credits for courses.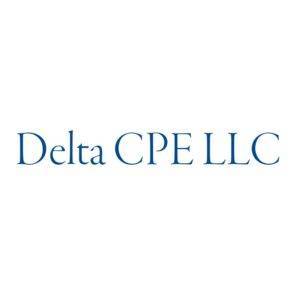 For many years, Delta CPE LLC has offered a wide variety of continuing education courses for financial professionals. Topics covered by Delta's courses include accounting, financial management, budgeting, investments, financial statement reporting, business management, IFRS, ethics, valuations, real estate, and business writing. The diversity and breadth of Delta's course offerings make the company a prolific and unique contributor to the CPE world. Delta's well-credentialed authors and contributors have also been published in numerous academic and professional journals and quoted by some of the leading financial media outlets.