Delivery
Self-Study
CPE Credits
4
Level
Overview
NASBA Category
Personal Development
Prerequisites


There are no prerequisites.
The potential for conflict exists across all organizations. There may be differing opinions about how to run a project, which employee should be promoted, or whether an investment should be made. If not handled properly, these conflicts can stop all productive work within a business. There are also significant costs in the form of employee turnover, lost customers, legal fees, and damage to an organization's reputation. Conflict Management discusses the various causes of conflict, the ramifications of not dealing with it in a timely manner, and the various techniques for managing it, including how to resolve specific conflict situations and the use of dispute resolution systems.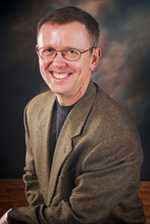 Steven M. Bragg, CPA
Steven M. Bragg, CPA, is a full-time book and course author who has written more than 70 business books. He provides Western CPE with self-study courses in the areas of accounting and finance, with an emphasis on the practical application of accounting standards and management techniques. A sampling of his courses include the The New Controller Guidebook, The GAAP Guidebook, Accountants' Guidebook, and Closing the Books: An Accountant's Guide. He also manages the Accounting Best Practices podcast. Steven has been the CFO or controller of both public and private companies and has been a consulting manager with Ernst & Young and an auditor with …
Course ID
7177004
Revision Date
May 4, 2020
Advanced Preparation


None
NASBA Provider Number: 103220

Upon successful completion of this course, participants will be able to:
Chapter 1
Recognize the effects of a conflict spiral.
Chapter 2
Specify when it is possible to ignore a conflict, as well as the negative effects of doing so.
Recognize when conflict-related turnover is most likely to occur.
Chapter 3
Specify the situations in which a conflict may not be triggered by individuals.
Describe the styles people use when they engage in conflict.
Cite the conflict styles of different types of companies.
Chapter 4
Recognize the arguments on both sides of delaying a conflict discussion.
Describe the means by which a tense situation can be deflated.
Recognize the objectives behind asking questions.
Specify the benefits and problems associated with various conversational gambits.
Describe the means available for dealing with angry employees.
Chapter 5
Cite the indicators of and ways to prevent bullying.
Recognize the circumstances in which e-mail conflicts can be either dealt with or ignored.
Describe the possible outcomes of a business partner conflict.
Chapter 6
Recognize the different sources of conflict on a project.
Specify the process flow for resolving a conflict related to a project.
Chapter 7
Describe the screening criteria for managers.
Specify how the negative effects of the rumor mill can be mitigated.