7 Habits of Effective CFOs
Delivery
Self-Study
CPE Credits
1
Level
Overview
NASBA Category
Personal Development
Prerequisites


There are no prerequisites.
The 7 Habits of Effective CFOs discusses the top seven tasks that a chief financial officer should address in order to be effective. The suggestions cover a broad range of topics, including financial analysis, failing or substandard operations, bottleneck management, and how to deal with risk. The course also notes how these recommendations vary from the contents of a typical CFO job description. 7 Habits is specifically designed for the CFO who wants to improve his or her job performance.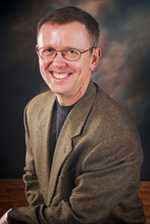 Steven M. Bragg, CPA
Steven M. Bragg, CPA, is a full-time book and course author who has written more than 70 business books. He provides Western CPE with self-study courses in the areas of accounting and finance, with an emphasis on the practical application of accounting standards and management techniques. A sampling of his courses include the The New Controller Guidebook, The GAAP Guidebook, Accountants' Guidebook, and Closing the Books: An Accountant's Guide. He also manages the Accounting Best Practices podcast. Steven has been the CFO or controller of both public and private companies and has been a consulting manager with Ernst & Young and an auditor with …
Course ID
7167001
Revision Date
May 4, 2020
Advanced Preparation


None
NASBA Provider Number: 103220

Upon successful completion of this course, participants will be able to:
Recognize the difference between being effective and efficient.
Describe how a CFO should communicate financially viable alternatives to others.
Recognize the risks associated with pruning current operations.
Specify the proper role of the CFO in the acquisition process.
Describe the essential components and requirements of an adequate cash forecasting system.