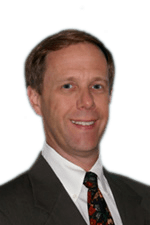 One of Western CPE's most popular instructors, Jeff Sailor brings expertise and a singular flair to his coursework, designed to combat "boring CPE." With 30 years accounting experience and more than 10 as an AICPA peer reviewer, he's as knowledgeable as he is thoughtful about his presentation.
Read more about Jeff in our Instructor Spotlight and check out his CPE here.
On May 1, 2020 the Auditing Standards Board issued SAS 141, which made official the decisions made at their April 20th meeting. This update extends the effective date for audit standards 134-140, which were all to be effective for periods ending after December 15, 2020. This update extends the effective date for one year for audits of financial statements with periods ending after December 15, 2021.
So, what are SAS's 134-140 all about? In effect, they are all about one topic: the audit report. SAS 134 makes significant changes to the format of the standard audit report. The AICPA has recently made a push for overall better communications and felt that the audit report could be improved.
The most notable change is to move the opinion paragraph to the beginning of the report. It also now requires a "Basis for Opinion" paragraph for all reports. In the past, that paragraph was only required for reports with a modified opinion. On a separate topic, it gives guidance for situations when auditors are engaged to report on key audit matters.
SAS 137 updates the auditor's responsibilities with regard to other information contained in annual reports.
The remaining SAS updates further expound on the effect of the new report on various specialized areas and clean up the standards to incorporate the changes.
The ASB felt, that with the current challenges being faced by businesses with regard to the COVID-19 virus, allowing more time for the implementation of these new requirements would be prudent.
That said, auditors should use this additional time to understand the new requirements to be prepared for the extended implementation date. For those who are ready, the ASB has indicated that they would allow early implementation.
If you want to learn more about these updates, I will be discussing them in detail in my audit presentations this year.
Stay safe and healthy.