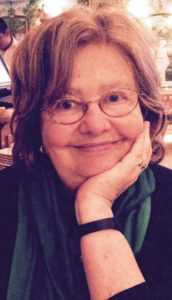 Mary S. Schaeffer, MBA, has the inimitable ability to find accounts-payable-related solutions that really work—without making a major dent in the bottom line. For Western CPE, she produces self-study courses and webcasts. She has a BS in mathematics from York College (CUNY) and an MBA in finance from New York University
Article at a Glance:
Covid-19 has forced organizations to analyze their internal processes and develop flexible capabilities.

27% of all invoices are received in physical form using the post.

As remote work increases account payable departments are finding it essential to receive invoice through electronic means.

Data indicates a majority of individuals are receptive to shifting from a physical form of invoices to electronic means.

Every organization looking toward the future should take a serious look at the way it receives invoices.
Electronic Receipt of Invoices: New Best Practice
Invoices are received in accounts payable departments in several different ways, with email representing the vast majority. However, postal mail and expedited delivery services like FedEx and UPS also account for a good chunk. In a survey conducted in very early 2020, just before the COVID crisis, it was shown that 27% of all invoices arrive through the post. This is a lot of paper to deal with.
During COVID, we have come to discover that physical delivery of paper invoices during a crisis creates additional headaches. When there is an emergency, be it weather-related, a public health crisis, or even a personal issue, those who have found themselves unexpectedly working remotely will only have access to invoices delivered electronically.
Post-COVID Best Practice
Based on material the 127 Best Practices for Accounts Payable, to be published in late August, one of the first problems that emerged during the COVID-19 crisis for accounts payable teams working from home was retrieving paper invoices that came through the mail. Therefore, going forward, it is a good idea to require all invoices to be delivered through an electronic means, which can be an email or a secure online portal. Anything that makes remote access is possible. In a poll conducted towards the end of the crisis, 71% of the respondents indicated they thought they could get to 95% electronic delivery of invoices. (see graph)
Is This Possible?
As part of their AP Isolation events, AP Now and the AP Association asked attendees about their plans to address this issue when they returned to the office. As you can see from the graph below, only 7% are planning on ignoring it.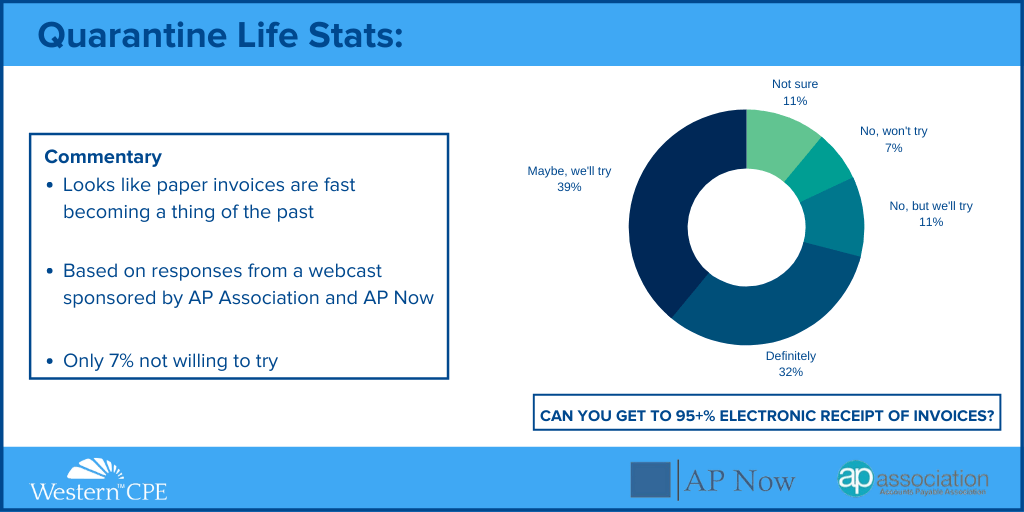 Now, getting rid of paper invoices does not necessarily mean you must have an invoice automation solution (although you probably do want to investigate what is out there). You can require invoices to be electronically sent to you using a centralized email.  
Special Pointers
Be aware even if you aggressively try to get everyone to send invoices electronically, you are not likely to be 100% successful. It is imperative that you keep the pressure on and try and get the percentage received electronically as high as possible. There will be another crisis at some point, and the next time, it could be a more serious threat preventing anyone from going into the office to retrieve paper.
With over one-quarter of all invoices currently arriving in a physical form, any situation requiring people to work remotely for more than a day or two would create havoc with invoice processing of invoices received physically. Thus, every organization must take a serious look at the way it receives invoices. 
Concluding Thoughts
Without a doubt, there will be another crisis that requires sheltering in place. I cannot tell you when it will occur, but I do know that at some point, we will deal with the sudden need to work remotely again. And, this time it may be worse than the current crisis, so designating the accounts payable staff as essential may not be an option. Do not wait. Make it a top priority to start receiving as many invoices electronically as possible.