If you're a stickler for detail and possess an analytical mind, you may be a great fit for an auditing specialization. To enhance your career, the Certified Internal Auditor (CIA) designation is the next logical step. The certification not only gives you a competitive edge but also broadens your career opportunities and increases your earning potential. Achieving a Certified Internal Auditor (CIA) designation is now the gold standard of excellence in the field of internal auditing. In an increasingly complex and regulated business landscape, internal auditors play a pivotal role. Their expertise in ensuring compliance, assessing risks, and enhancing operations is indispensable.
Meeting the Institute of Internal Auditors (IIA) requirements for program eligibility may seem daunting, but this comprehensive guide aims to demystify the journey to CIA certification and provide an in-depth road map to navigate the CIA certification process, as well as the CPE requirements you will need to keep up with. With a clear pathway toward passing the CIA exam and achieving this prestigious accolade, becoming a certified internal auditor is well within reach.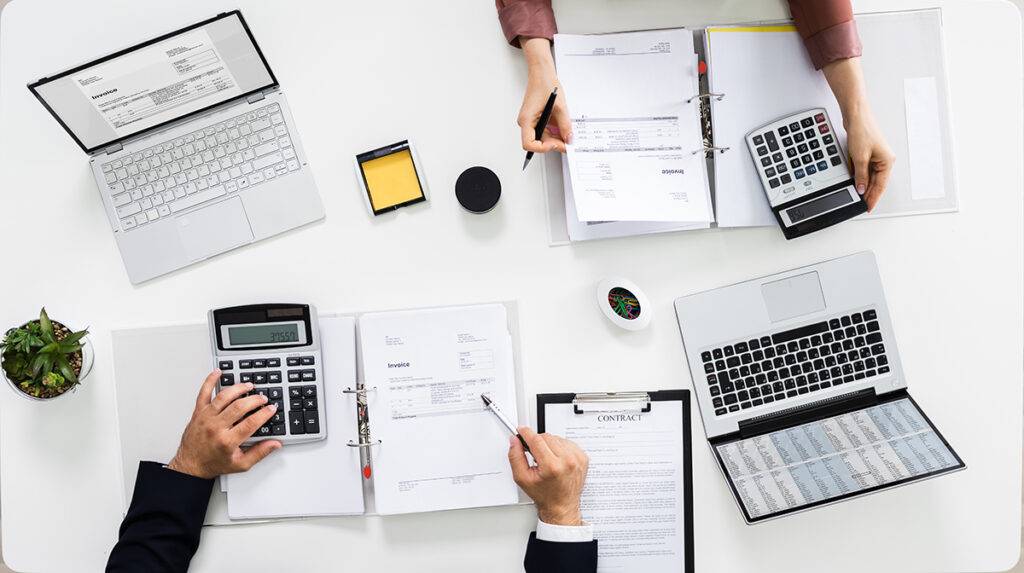 The Four E's of Becoming a CIA
Program eligibility for obtaining your CIA certification, as determined by the Institute of Internal Auditors, hinges on the "Four E's": Education, Ethics, Examination, and Experience. You have a four-year window to fulfill these requirements, starting from the time you gain official approval. This systematized approach serves as your roadmap for navigating through the complex world of internal audits and becoming a certified internal auditor.
Educational Qualification: More Flexibility Than Ever
Previously, the IIA insisted on candidates having a bachelor's degree, but the landscape has changed, allowing individuals with associate's degrees, or even a high school diploma, to pass the education requirement and enter the CIA program. The less formal education you have, the more real-world internal audit experience you'll need to qualify, with those holding an associate's degree or high school diploma needing a minimum of five years experience. With these flexible education requirements, you can leverage your past work experience as part of your certification process.
Ethics and Professional Standards: The Cornerstone of Integrity
Maintaining high ethical and professional standards is non-negotiable. As a part of the certification process, you'll need to align with the IIA's code of ethics, and a character reference form must be signed by someone who can vouch for your ethical standing—an IIA-certified individual, your boss, or even a professor. The CCMS will be your guide through the character reference process.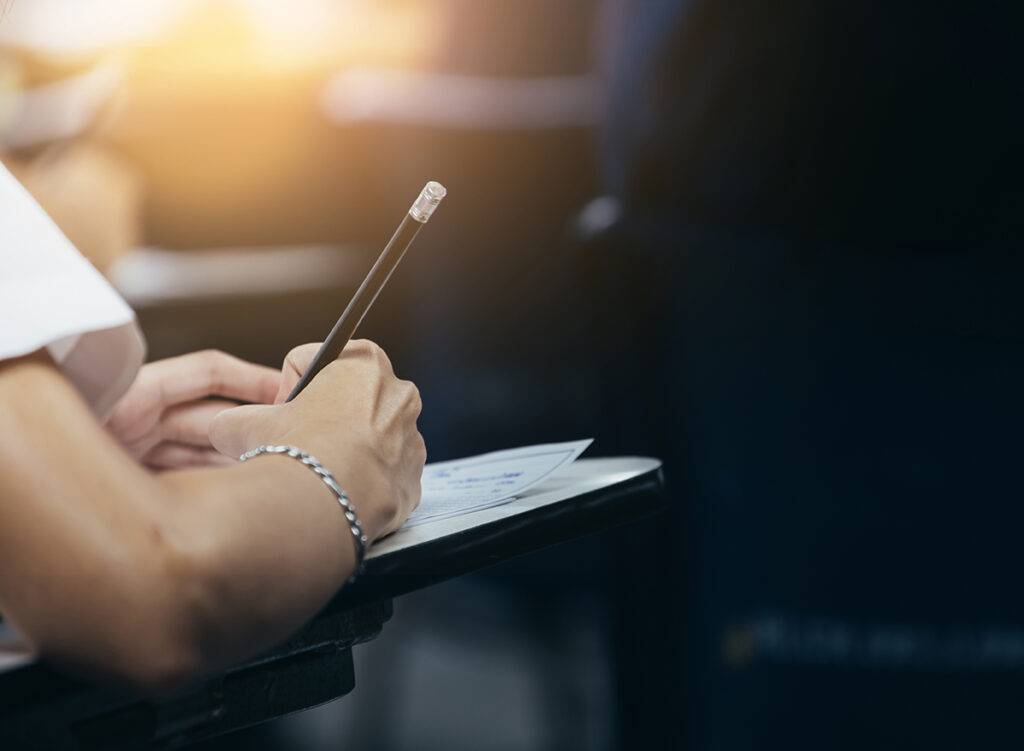 CIA Exam: Structure and Tips
The certified internal auditor exam consists of three segments:
Internal Audit Basics: 125 multiple-choice questions in 2.5 hours

Internal Audit Practice: 100 multiple-choice questions in 2 hours

Internal Audit Knowledge Elements: 100 multiple-choice questions in 2 hours
The exam syllabus explains each CIA exam section in greater detail and lets you know what to expect. The exam parts range from two to two and a half hour commitments. In addition to giving you a high level overview of the kinds of internal auditing concepts you'll be questioned on, the exam syllabus also gives additional insight into how each of the CIA exam parts is scored.
In order to pass the CIA exam, preparation is crucial. Here are some quick tips to excel:
Create a study schedule and stick to it.

Utilize CIA review courses and CIA exam prep books.

Take advantage of practice exams to understand the exam format.
You'll need to create a profile through the IIA's Certification Candidate Management System (CCMS). There, you can apply for the CIA Certification Program. Once you register for the exam, you'll have a total of 180 days to book a testing appointment with a testing center and sit for the exam.
Experience: A Critical Component
The number of months required varies according to your educational level:
Master's degree: 12 months

Bachelor's degree: 24 months

Associate's degree: 60 months

High school diploma: 60 months
Your experience must be verifiable and aligned with internal audit functions to be considered valid. The experience requirement can be completed at any stage of the CIA certification program, but candidates who initially lack internal auditing or related experience often chose to take the CIA exam first while they continue to move through the certification processes.
The Financial Aspect: Scholarships and Employer-Sponsored Programs
Pursuing a CIA certification comes with financial commitments. However, you can explore various scholarships, grants, and even employer sponsorship to mitigate the financial burden. Certain discounts are also available for students enrolled at colleges or universities. If you are a student, you will need to confirm your status in your CCMS profile before signing up for a CIA examination.
Additional Requirements for Becoming a Certified Internal Auditor
Before your CIA program application gets the green light, you'll need to submit valid identification—ensure it's up-to-date.
Maintaining confidentiality regarding the CIA exam contents is paramount. Violating this rule can jeopardize your candidacy and result in a revocation of your CIA program approval.
Soft Skills: The Unwritten Requisites
While your technical proficiency in internal auditing concepts, risk management assurance, and financial management are undoubtedly crucial for your career advancement, don't underestimate the importance of soft skills. Soft skills like business acumen provide you with the capability to understand the broader business environment. A strong sense of business acumen can give you the ability to influence decision-making processes and strategy, crucial elements in the audit practice.
Problem-solving abilities are another must-have. When performing internal audits, you're likely to encounter complex situations that need intelligent solutions. Whether you're scrutinizing an organization's internal control systems or dissecting the intricacies of compliance issues, your ability to analyze problems, consider various perspectives, and come up with effective solutions can make you an invaluable asset to your company.
Effective communication is the linchpin that ties all these skills together. Internal auditors need to articulate their findings, suggestions, and even criticisms in a way that's both technically accurate and easily understandable for non-experts. In a role that often requires interaction with various departments and levels of management, your ability to communicate clearly and persuasively can set you apart as a leader among internal audit professionals.
Passing the CIA exam is a significant milestone, but it's just the beginning of your career in internal auditing. You'll find that you're not merely a certified internal auditor on paper; you're a well-rounded professional prepared to make impactful contributions in the workplace.
Your CIA education doesn't just teach you about auditing; it also equips you with a deep understanding of corporate governance, internal control evaluation, risk management, and business processes. As a CIA, you can take on roles far more diverse than typical auditing positions. You could work in areas related to compliance, financial advisory, and even management consultancy.
Whether you aim to become an internal audit manager, a risk assessment advisor, or a governance consultant, your certification offers you the advantage of choice. Your skills will be in high demand, as organizations increasingly recognize the value of strong internal audit functions and practices. You won't just be stepping into the job market; you're stepping into a realm of vast opportunities that can shape your career in unimaginable ways.
Continuing Professional Education (CPE) for CIAs: Lifelong Learning for Career Success
After obtaining your CIA certification, the journey doesn't end there. To maintain your certified status and ensure you're always at the top of your game, you'll need to fulfill CPE requirements. CPE is essential for keeping your internal audit knowledge and skills current in this rapidly changing field. The IIA mandates that CIAs complete continuing professional education to ensure they stay abreast of best practices, emerging trends in internal auditing and financial management, among other areas.
Depending on your certification status—whether you are a practicing, non-practicing, or retired CIA—your CPE requirements will vary. Activities can range from webcasts and self-study, in-house training sessions, or professional seminars to more academic pursuits such as research and publication in the field. Not only do these activities contribute to your personal and professional development, but they're also recorded and monitored through the IIA's CCMS, making it easier to track and submit proof of your CPE activities. Therefore, continuing education is not just a requirement but a vital component of your career as a certified internal auditor.
Some examples of typical courses CIAs might take are these:
Final Thoughts and Next Steps
Ready to embark on your journey? Register with the IIA's Certification Candidate Management System (CCMS) today and take the first step toward a fulfilling and financially rewarding career in internal auditing.
Your diligence, focus, and adherence to this guide can significantly ease the process to joining the ranks of other accomplished certified internal auditors. In the ever-evolving landscape of risk management, regulatory compliance, and corporate governance, the need for skilled internal auditors is more significant than ever. Start today, and let this guide serve as your comprehensive roadmap.
Frequently Asked Questions
What is a Certified Internal Auditor (CIA)?
A Certified Internal Auditor is a professional certification for internal auditors. Offered by the Institute of Internal Auditors (IIA), this certification signifies that the holder has a strong understanding of internal audit practices, risk management, and internal controls.
Can I get exemptions from the CIA exam if I have other certifications?
Yes, you can get exemptions if you are already a Certified Public Accountant (CPA) or a member of the Association of Chartered Certified Accountants (ACCA). Consult the IIA's certification department for specific details on CIA exam exemptions.
What is the timeline for completing the CIA program?
You have four years to meet all the program requirements from the time you gain official CIA program approval. This includes passing all parts of the exam and fulfilling the experience requirement.
What happens if I don't complete the CIA certification within four years?
If you don't complete your CIA certification within four years, you'll have to restart the process, including retaking any exams you had previously passed.
Can I become an auditor without a degree?
Yes, while a bachelor's degree is the typical education requirement for many professional certification exams, the IIA allows candidates with significant internal audit experience but without a formal degree to qualify for the CIA exam.
How is the CIA different from other auditing certifications?
The CIA certification specifically focuses on internal auditing, risk management, and governance, whereas other certifications like CPA are more generalized or focus on external auditing.
Is a CIA designation recognized internationally?
Yes, the CIA designation is globally recognized and is considered the standard by which individuals demonstrate their competency and professionalism in the internal auditing field.