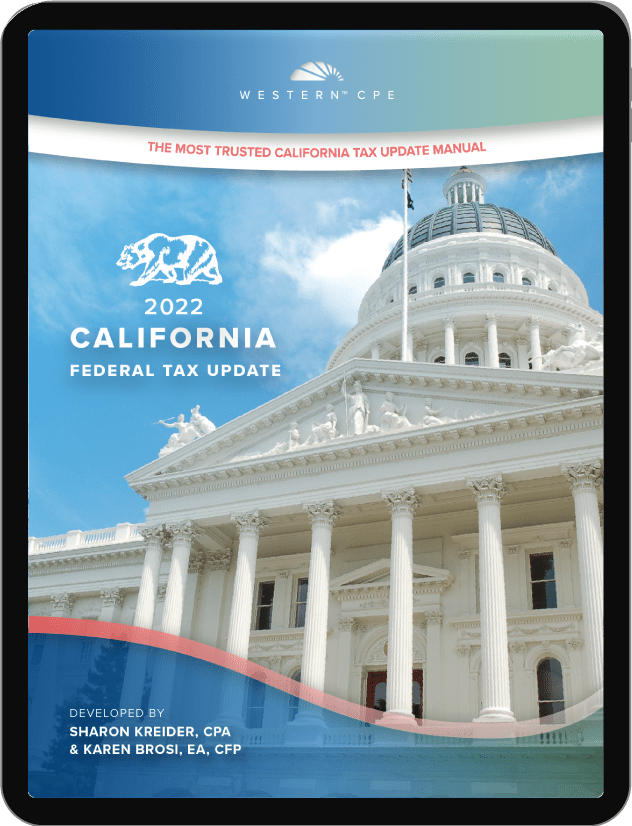 2022 California Federal Tax Update
Complete Collection: Individual & Business
What's Included:
28 Total Credits (4 Editions: 6 Parts)

2022 California Tax Update: 4 Total Credits
2022 Federal Tax Update: Individual ed. (12 Credits: 2 Parts)
2022 Federal Tax Update: Business ed. (12 Credits: 2 Parts)

Complete & Linked PDF Manual
$749 $527
You Save $222 (30% Off)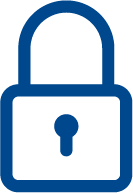 Secure Transaction
To Win Tax Season, You Need a Better Tax Update.
Each Tax Season brings new challenges, and Tax professionals in California experience more complexity. California has its own unique headaches, and its professionals still need to deal with the full weight of all the Federal Tax danger zones. That's why thousands of California Tax Professionals turn to Western CPE to get an update that helps them win every day of Tax Season.
Our practicing experts will get you ready for every day of Tax Season. 

Help your clients avoid California Tax problems with the FTB
Be able to explain why more Businesses will owe California Taxes
Find peace and solve that inevitable emergency
Get added features to tackle unnecessary hassles.
Tax Season can feel like a sprint and a marathon with no days off
Life happens, work needs to be done, and that client called
We built FlexCast to help you get your time and sanity back this Tax Season
Confidently face the storms of Tax Season…becasue we have your back.
Your work isn't movie-star glamorous, but it seriously matters.
Our Montana-based team is here to patiently help you and, more importantly, cheer you on toward success.
We win Tax Season when you feel prepared. That's what drives us.