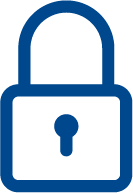 Secure Transaction
This course is part of a series of webcast adaptations from author Stephen Bragg's The Accountant's Guidebook. In this installment, presenter Jeff Sailor covers the topics of management reports, cash receipts management, collection tactics, and payroll management. Specifically, the presentation:
Addresses not only the types of management reports that you may want to issue, but also their contents and ongoing maintenance, resulting in a small core group of reports that are continually adjusted to match the needs of the business.
Explores the process of cash management, including received cash, checks, and credits cards and discusses how to improve all three processes.
Lists a number of collection tactics, sorted in order from the most innocuous to the most aggressive.
Describes general management concepts designed to improve efficiency and effectiveness in the payroll department as well as train skilled, knowledgeable staff.
You won't want to miss the valuable information contained in this course.
Upon successful completion of this course, participants will be able to:
State the purpose of responsibility reporting.
List an item that is not important for properly managing margin reports.
Cite a limitation of variance analysis.
Name a common line item in a flash report.
Define the variance where volume variance relates to the use of direct labor.
Calculate selling price variance.
Specify a possible cause of an unfavorable sales volume variance.
Cite the importance of the value date.
Define a lockbox network.
Identify the kind of information required by automatic cash application.
Define the mechanism that keeps cash application from delaying daily bank deposits.
List an advantage of a bank lockbox and an alternative to using it.
Specify a characteristic of remote deposit capture.
Name something not accomplished through an online payment app.
List an advantage of converting a receivable into a promissory note.
Specify the purpose of the COD roll.
Name a way to reduce the cost of using attorney letters.
Define the grace period in collections.
Identify what A-B testing helps to design.
Cite a characteristic of a postdated check.
Specify when the promissory note approach and filing in small claims court are best used in collections.
Define a payroll cycle.
Identify when employees are paid in a biweekly payroll system and in a semimonthly payroll system and a key difference between the two systems.
Name a timekeeping solution for an hourly employee who nearly always works 40 hours a week.
Choose an action that will not help protect the confidentiality of payroll information.
Course ID
WC11176067
Revision Date
February 28, 2020
Advanced Preparation
None
NASBA Provider Number: 103220

CMA Notice: Western CPE makes every attempt to maintain our CMA CPE library, to ensure a course meets your continuing education requirements please visit Insitute of Management Accountants (IMA)
CFP Notice: Not all courses that qualify for CFP® credit are registered by Western CPE. If a course does not have a CFP registration number in the compliance section, the continuing education will need to be individually reported with the CFP Board. For more information on the reporting process, required documentation, processing fee, etc., contact the CFP Board. CFP Professionals must take each course in it's entirety, the CFP Board DOES NOT accept partial credits for courses.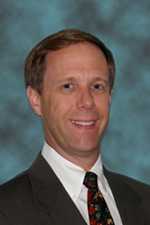 Jeff Sailor, CPA, received a master's degree in accounting from the University of Florida. Upon graduation, he joined the auditing staff at Peat Marwick in Jacksonville, Florida, where he worked on a large number of national accounts. Jeff has managed his own accounting firm in Ocala, Florida, since 1984. During that time, he has also developed unique auditing approaches and auditing software. Since 1992, Jeff has been teaching accounting and auditing courses he developed to combat traditional "boring CPE." Using a variety of creative teaching methods sprinkled with humorous video spoofs, Jeff is able to combine his in-depth accounting insights …