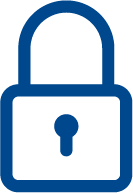 Secure Transaction
One of management's primary responsibilities is to ensure that costs are appropriately managed. This means that costs are focused on the primary needs of a business and that controls are in place to keep other expenditures from taking place. This course addresses a number of tools that can be used to examine the cost structure of a business, including analyses for cost objects, constraints, and processes. Instructor Steven Bragg addresses how to reduce costs in all of the major areas of a corporation, including compensation, sales, production, procurement, and administration. In addition, there is extensive information regarding asset reduction techniques as well as cost management reports and measurements.
Upon successful completion of this course, participants will be able to:
Chapter 1
Recognize the concept of cost management, identifying an example of a cost management system as well as advantages and dangers of having an active cost management program;
Specify ways in which control over costs can slip away from the management team, identify the environment needed to bring costs back under control, and cite the effects of cutting costs too deep;
Chapter 2
Identify the various types of costs a business can incur, noting the characteristics of each type and how they are used;
Chapter 3
Recognize the concept of direct costing, noting the difference between contribution margin and gross margin;
Cite the applications to which direct costing analysis can be put as well as any limiting factors;
Chapter 4
State the components and derivation of the cost-volume-profit concept, and how it is used;
Determine the amount of units a company must sell to make a profit given a set of circumstances;
Chapter 5
Recognize the concept of target costing, identifying the uses to which this tool can be put as well as how costs can be altered to meet target costing goals;
Chapter 6
Identify the costs that are associated with cost objects, and the decisions that can arise from cost object analysis;
Chapter 7
Identify the key components of constraint analysis, recognizing how profits can be improved under this type of analysis;
Chapter 8
Identify the tools used to conduct a process analysis, citing their appropriate usage and effectiveness;
Chapter 9
State the components of a zero-base budgeting system, citing examples, advantages and disadvantages, and situations in which zero-base and conditional budgeting can be used;
Chapter 10
State the analysis tools to use for different cost-reduction strategies, noting the characteristics of each as well as their applicable effect on cost reduction;
Chapter 11
Cite the types of cost reduction methods available when reducing compensation costs, identifying potential side effects of using these methods as well as strategies to combat any negative effects;
Chapter 12
Identify methods used to reduce benefit costs, citing the potential impacts and resulting side effects of using these methods;
Chapter 13
Identify the techniques available for increasing the effectiveness of sales and marketing activities and the side effects of using these methods;
Chapter 14
Identify the cost reduction techniques that can be used to reduce the costs of production and maintenance operations, citing the characteristics of each technique as well as potential side effects of using these methods;
Chapter 15
Cite the key procedural steps and forms needed to maintain a proper system of procurement, noting internal techniques used to manage suppliers and spending;
Chapter 16
Recognize the range of methods available for the reduction of costs for accounting, human resources, legal services, and other areas of administration;
Chapter 17
Identify cost reduction tactics for managing facilities costs and strategies that help to offset long-term fixed costs;
Chapter 18
Identify the methods used to reduce the costs of banking, cash management, leasing, and insurance, noting key similarities and differences between each method;
Chapter 19
Identify techniques used to reduce the investment in accounts receivable, citing the characteristics of each technique and the situations in which they are most applicable;
Chapter 20
Recognize the cost reduction concepts used to reduce the level of inventory, identifying their characteristics, key advantages, and the situations in which they are most applicable;
Chapter 21
Identify the analysis methods used to evaluate prospective investments in fixed assets as well as alternative forms of payment for these assets;
Recognize the reasoning behind having a post-implementation review;
Chapter 22
Identify the key reports and report formats needed to support a system of cost management, noting the characteristics and usage of each as well as situations in which these reports might be used; and
Chapter 23
Identify the most essential measurements used to evaluate the cost structure of a business and specify the situations in which these measurements might be used.
Course ID
3178000
Revision Date
September 25, 2023
Prerequisites
There are no prerequisites.
Advanced Preparation
None
NASBA Provider Number: 103220

CMA Notice: Western CPE makes every attempt to maintain our CMA CPE library, to ensure a course meets your continuing education requirements please visit Insitute of Management Accountants (IMA)
CFP Notice: Not all courses that qualify for CFP® credit are registered by Western CPE. If a course does not have a CFP registration number in the compliance section, the continuing education will need to be individually reported with the CFP Board. For more information on the reporting process, required documentation, processing fee, etc., contact the CFP Board. CFP Professionals must take each course in it's entirety, the CFP Board DOES NOT accept partial credits for courses.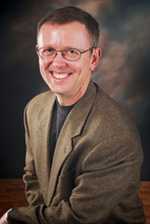 Steven M. Bragg, CPA, is a full-time book and course author who has written more than 250 business books and courses. He provides Western CPE with self-study courses in the areas of accounting and finance, with an emphasis on the practical application of accounting standards and management techniques. A sampling of his courses include the The New Controller Guidebook, The GAAP Guidebook, Accountants' Guidebook, and Closing the Books: An Accountant's Guide. He also manages the Accounting Best Practices podcast. Steven has been the CFO or controller of both public and private companies and has been a consulting manager with Ernst & Young and …