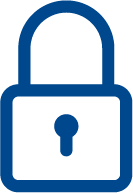 Secure Transaction
The financial results of a business are strongly influenced by its constraint. A constraint is the bottleneck that restricts an organization from achieving its goals. Without proper attention to the constraint, investments seem to have no effect, expense reductions cause profits to decline, and delivery dates continually slip. Constraint Management reveals how to overcome these issues through proper utilization of the bottleneck. This involves designing the entire organization to support the constraint, which requires alterations to staffing, inventory positioning, investments, controls, measurements, and more.
Constraint Management is intended for anyone involved in financial analysis, accounting, and production management. It can also be useful for those in executive positions who are searching for a better way to run their organizations.
After completing this section of the course, you will be able to:
Identify common assumptions of a traditional management system
Determine what is likely to happen when all resources are optimized
List items necessary to calculate throughput
Name an example of local optimization
Identify the presence of a constraint and how it can be designated
List ways to deal with employee turnover as a constraint
Define the expedite zone and its purpose
Identify why adding staff may not increase sales and what hiring practices can help
List a key problem that causes delays in projects
Specify where the time buffer of a project should be located
Cite the result of a culture of cost reduction
Specify why direct labor is not a variable expense
Identify why scrap is more expensive if discovered after the constraint
Identify how the SEC issues accounting guidance
List similarities in guidance on manufactured goods between GAAP and IFRS
Cite an example of variable overhead
List measurements used to measure relationships between throughput and constraints
Define the term for the amount of inventory buffer in use at any time
Cite problems with the traditional inventory turnover calculation
Name a harmful measure that is sometimes used to make business decisions
Identify costs to be excluded from product cost analysis
List a cost unique to the sales channel
Define the cost object associated with returned goods and early payment
Name an event that might trigger a controls review
List reasons for using controls and which controls are most useful
List problems with top-down and bottom-up approached to revenue estimation
Calculate direct labor using the crewing method
Identify where support for the constraint concept comes from
Define rolling forecast
Specify the basis for bonus compensation
Identify where increases to throughput occur
Identify the key limiting factor in a constraint
Cite ways that a business's financial results can be enhanced
Classify the type of pricing that absorption pricing is
Identify the type of customers that are desirable in a constraint-based pricing environment
Cite a solution for lengthy setup times at a constraint
Specify the effect of having a constraint in the marketplace
Cite which factor should be used to determine which investments to make
Specify constraint management tactics for volatile industries
Cite when competition is likely to cut prices in response to your own reduction
Identify when a speed of delivery strategy is most useful
Cite situations when constraint management is effective in the acquisition process
Specify when organizations in financial distress may choose to implement constraint management
Course ID
622266431
Revision Date
October 11, 2022
Prerequisites
There are no prerequisites.
Advanced Preparation
None
NASBA Provider Number: 103220

CMA Notice: Western CPE makes every attempt to maintain our CMA CPE library, to ensure a course meets your continuing education requirements please visit Insitute of Management Accountants (IMA)
CFP Notice: Not all courses that qualify for CFP® credit are registered by Western CPE. If a course does not have a CFP registration number in the compliance section, the continuing education will need to be individually reported with the CFP Board. For more information on the reporting process, required documentation, processing fee, etc., contact the CFP Board. CFP Professionals must take each course in it's entirety, the CFP Board DOES NOT accept partial credits for courses.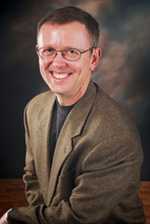 Steven M. Bragg, CPA, is a full-time book and course author who has written more than 250 business books and courses. He provides Western CPE with self-study courses in the areas of accounting and finance, with an emphasis on the practical application of accounting standards and management techniques. A sampling of his courses include the The New Controller Guidebook, The GAAP Guidebook, Accountants' Guidebook, and Closing the Books: An Accountant's Guide. He also manages the Accounting Best Practices podcast. Steven has been the CFO or controller of both public and private companies and has been a consulting manager with Ernst & Young and …