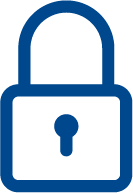 Secure Transaction
8 Credits: Business Management & Organization
This course provides an overview on the basic concepts and tools of business. Every functional aspect of business is covered. Topics covered are management, organization, human resource management, purchasing, production/operations, accounting, finance, marketing, quantitative methods, legal environment, information technology, business ethics, and international business.
Upon successful completion of this course, participants will be able to:
Chapter 1
Recognize attributes of economic systems and resource constraints.
Recognize the different types of business structures
Chapter 2
Recognize the concepts and functions of management.
Differentiate among the types of psychological needsand types of leadership.
Identify labor goals, labor-management problems, and key labor legislation.
Chapter 3
Recognize key elements of the production process and building requirements.
Recognize key elements of the purchasing-supplier relationship.
Identify key selection factors for production facility location.
Chapter 4
Recognize various computer hardware and information systems.
Recognize the components of financial statements and popular financial analysis ratios.
Chapter 5
Identify methods of data collection, and key business statistics.
Recognize factors of a financial plan and sources of financing.
Identify sales and production planning techniques.
Chapter 6
Recognize the scope of the Federal Reserve Systemin banking practices.
Identify different stock exchanges, indexes and security market regulation.
Identify elements of risk and insurance policies.
Chapter 7
Identify functions and costs of marketing.
Recognize the role of the middlemen in the marketing channel.
Identify advertising strategies and trends.
Identify attributes of a sales program.
Chapter 8
Identify the concerns and consequences of, and the governmental role, in international business and trade.
Identify key provisions regarding with business law and ethics.
Recognize government influences on business.
Course ID
6211312
Revision Date
December 21, 2022
Prerequisites
There are no prerequisites.
Advanced Preparation
None
Number of Pages
163
NASBA Provider Number: 103220

CFP Notice: Not all courses that qualify for CFP® credit are registered by Western CPE. If a course does not have a CFP registration number in the compliance section, the continuing education will need to be individually reported with the CFP Board. For more information on the reporting process, required documentation, processing fee, etc., contact the CFP Board. CFP Professionals must take each course in it's entirety, the CFP Board DOES NOT accept partial credits for courses.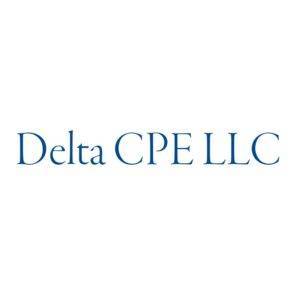 For many years, Delta CPE LLC has offered a wide variety of continuing education courses for financial professionals. Topics covered by Delta's courses include accounting, financial management, budgeting, investments, financial statement reporting, business management, IFRS, ethics, valuations, real estate, and business writing. The diversity and breadth of Delta's course offerings make the company a prolific and unique contributor to the CPE world. Delta's well-credentialed authors and contributors have also been published in numerous academic and professional journals and quoted by some of the leading financial media outlets.