The California Tax & Insights Bundle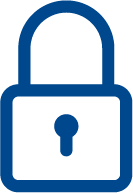 Secure Transaction
Maintain Your Edge & Grow Your Mastery with Western CPE
In the first course of the bundle, The 2022 Tax Season Brief, Larry Pon, CPA/PFS, CFP, EA, will give you a concise look at the critical client topics dominating tax season. 
In the second course, Schedules K-2 & K-3, Larry Pon, CPA/PFS, CFP, EA, will provide an overview for these K-2 and K-3 forms with a focus on who is required to complete them, what information needs to be reported, and what the best practices are going to be regarding issues by the IRS. Additionally, updates will be added regarding the transition relief on schedules K-2 and K-3.
Lastly, in the final course, AB 150: PTET SALT Cap Workaround, learn to take advantage of the workaround, which can help your clients with California interests reduce their federal tax liabilities. Learn why SB 113 means more taxpayers will benefit from the passthrough entity tax. Understand what your client should do if they made a passthrough entity tax payment and shouldn't have.