Individuals have Individual Retirement Accounts that come to them in a number of possible ways: a Rollover IRA is created with funds from an employer plan (including a SEP or Simple Plan); an individual creates their own Traditional IRA is created by the individual themself and an Inherited IRA could be from any of those sources. Clients need assistance in taking distributions when required and dealing with withdrawals that may lead to penalties. In this course we'll talk about rollovers, Required Minimum Distributions, IRA investments and exceptions to penalties of all types as well as changes made by the proposed Secure Regulations and SECURE 2.0.
Upon completion of this course, participants will be able to:
Identify the difference between a rollover and a transfer and resulting tax implications,
Learn to calculate distributions that avoid penalties; and
Determine which penalties apply and how to avoid them.
Course ID
WC1823326675
Revision Date
March 28, 2023
Advanced Preparation
None
NASBA Provider Number: 103220
IRS Provider Number: 0MYXB
IRS Course Number: 0MYXB-T-02336-23-O
IRS Federal Tax Law Credits: 2

CTEC Provider Number: 2071
CTEC Course Number: 2071-CE-1904
CTEC Federal Tax Law Credits: 2

CFP Notice: Not all courses that qualify for CFP® credit are registered by Western CPE. If a course does not have a CFP registration number in the compliance section, the continuing education will need to be individually reported with the CFP Board. For more information on the reporting process, required documentation, processing fee, etc., contact the CFP Board. CFP Professionals must take each course in it's entirety, the CFP Board DOES NOT accept partial credits for courses.
CTEC Notice: California Tax Education Council DOES NOT allow partial credit, course must be taken in entirety. Western CPE has been approved by the California Tax Education Council to offer continuing education courses that count as credit towards the annual "continuing education" requirement imposed by the State of California for CTEC Registered Tax Preparers. A listing of additional requirements to register as a tax preparer may be obtained by contacting CTEC at P.O. Box 2890, Sacramento, CA, 95812-2890, by phone toll-free at (877) 850-2832, or on the Internet at www.ctec.org.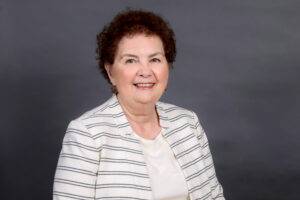 Mary Kay Foss CPA is a frequent lecturer for professional and business groups. She has over thirty years of practical experience advising about retirement, income and estate planning issues. Ms. Foss is a member of the AICPA Individual and Self-Employed Technical Resource Panel, past chair of the AICPA Trust Estate and Gift Tax Technical Resource Panel and past chair of both the Estate Planning and the Taxation Committee of CalCPA. She is also past president of the Estate Planning Councils of Diablo Valley and East Bay and the East Bay Chapter of CalCPA. She teaches classes for CalCPA and has …