Governmental Auditing – Standards and Fundamentals
5 Credits: Auditing (Governmental)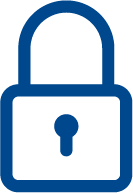 Secure Transaction
Governmental Auditing – Standards and Fundamentals
5 Credits: Auditing (Governmental)
This course will cover some of the new audit requirements and standards. There are many, and there are many more on the way! We need to understand what is brewing and provisions for the new audit report.
Going concerns and going concerns considerations are becoming increasingly common in many situations today. We will talk about what the going concern standard is, and how we go about determining whether or not we have going concern issues.  The class dives into new communications that are required for those charged with governance. A few years ago, everyone talked about management, but those charged with governance include not only traditional managers within an organization, but also board of directors or senior management. The purpose of this is to make sure that issues are escalated to the appropriate level of management or tier within the organization structure to get the attention that they deserve.
This class will also cover new procedures related to information that needs to be included within an annual report. Let's identify techniques to improve auditor and auditee relationships. When you go into an office and announce that you are involved in an audit, in many cases people are overworked and an auditor is seen as an imposition, an interruption, or just more work. We will talk about how you can smooth over some of those relationships as well as techniques to better communicate findings with the auditee. We need to make sure that we can communicate these findings so that those charged with governance can go in and correct the problem and get back into compliance.
Lastly, we will want to focus on the five attributes of a finding.  Examples will be provided.
Upon completion of this course, participants will be able to:
Identify the new audit standards and requirements
Apply the provisions for the new audit report
Apply the provisions for going concerns
Describe the new communications to Those Charges with Governance
Apply the new procedures related to Other Information Included in Annual Reports
Identify techniques to improve auditor/auditee relations

Identify the five attributes of a finding
Describe some techniques to improve a findings presentation
Identify techniques to get results from a findings presentation
Identify ways to develop useful recommendations

Recognize techniques to better communicate findings with the auditee
Identify methods to achieve acceptance of findings and recommendations
Identify the rationale and need for timely written comments to audit findings.
Course ID
WC1923341491
Revision Date
August 29, 2023
Advanced Preparation
None
NASBA Provider Number: 103220

CFP Notice: Not all courses that qualify for CFP® credit are registered by Western CPE. If a course does not have a CFP registration number in the compliance section, the continuing education will need to be individually reported with the CFP Board. For more information on the reporting process, required documentation, processing fee, etc., contact the CFP Board. CFP Professionals must take each course in it's entirety, the CFP Board DOES NOT accept partial credits for courses.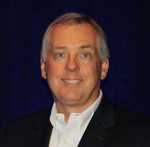 Thomas G. (Tommy) Stephens, Jr., CPA, CITP, CGMA, received a Bachelor of Science in Business Administration (Major in Accounting) from Auburn University in 1985. In 1994, Mr. Stephens opened his public accounting practice in the metropolitan Atlanta area. In his practice, Mr. Stephens provided accounting, tax, and consulting services to individuals and a wide variety of small and emerging businesses. He developed a successful consulting practice providing installation and support services of small business accounting software. Additionally, he has authored and presented continuing professional education courses to accounting and finance professionals. Mr. Stephens has lectured nationally on subjects such as internal controls for …
K2 Enterprises (Thomas G. (Tommy) Stephens, Jr., CPA, CITP, CGMA) Read More »