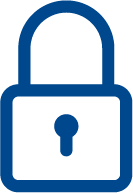 Secure Transaction
Understanding the economy and coping with the economic environment is critical in today's business performance, which is a major concern for managers and investors. The course addresses macro-economic factors that may affect a business's performance. Macro-economic factors include business cycles, interest rates, economic policy, inflation, unemployment, housing starts, money supply, and foreign exchange rates. For example, how the Fed's monetary policy affects corporate earnings is stressed. A variety of economic statistics and indicators are also explained in depth.
After studying this course you will be able to:
Identify economic trends and indicators.
Recognize sources of economic data/variables to be analyzed.
Distinguish between the private and public sector of the economy.
Recognize elements of economic systems.
Identify the goals of economic policies.
Recognize the relationship between economic decisions and marginal measures.
Identify different economic concepts and decisions.
Identify economic issues of unemployment and inflation.
Recognize the factors of unemployment and the business cycle.
Recognize key elements in the money supply.
Identify different measures of GDP.
Recognize equilibrium outputs and income and natural interest rates.
Identify the components of investment.
Recognize and calculate the marginal propensity to save.
Recognize the elements of fiscal policy and the components of aggregate demand.
Recognize the primary function of money and the role of financial institutions.
Identify the role of interest rates and the money supply.
Recognize the relationship between investment and interest rates.
Recognize the value of the Phillips curve and its application to monetary policy for price stability and employment.
Identify the cause of stagflation and some potential solutions.
Recognize some key attributes of international trade and the foreign exchange market.
Calculate exchange rates.
Recognize monetarism theory and Keynesian economics.
Course ID
1122300275
Revision Date
October 4, 2022
Advanced Preparation
None
Number of Pages
177
NASBA Provider Number: 103220

CMA Notice: Western CPE makes every attempt to maintain our CMA CPE library, to ensure a course meets your continuing education requirements please visit Insitute of Management Accountants (IMA)
CFP Notice: Not all courses that qualify for CFP® credit are registered by Western CPE. If a course does not have a CFP registration number in the compliance section, the continuing education will need to be individually reported with the CFP Board. For more information on the reporting process, required documentation, processing fee, etc., contact the CFP Board. CFP Professionals must take each course in it's entirety, the CFP Board DOES NOT accept partial credits for courses.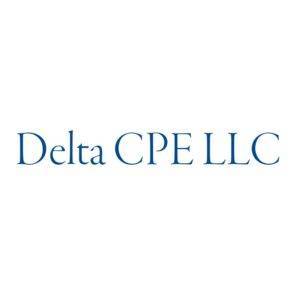 For many years, Delta CPE LLC has offered a wide variety of continuing education courses for financial professionals. Topics covered by Delta's courses include accounting, financial management, budgeting, investments, financial statement reporting, business management, IFRS, ethics, valuations, real estate, and business writing. The diversity and breadth of Delta's course offerings make the company a prolific and unique contributor to the CPE world. Delta's well-credentialed authors and contributors have also been published in numerous academic and professional journals and quoted by some of the leading financial media outlets.