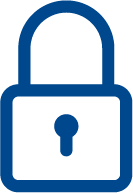 Secure Transaction
2 Credits: Regulatory Ethics
The Internal Revenue Service routinely processes more than 200 million tax returns each year, many of them prepared by tax professionals. Not surprisingly, as tax law becomes increasingly complex, taxpayers often seek out the knowledgeable assistance of attorneys, CPAs, enrolled agents, and other qualified tax return preparers. To help ensure such professionals understand their ethical responsibilities in representing their clients before the IRS and in preparing their tax returns, the IRS has published Treasury Department Circular No. 230. Circular 230 offers substantial guidance by setting forth rules relating to the authority to practice before the IRS, identifying the duties and restrictions relating to practice before the IRS, and prescribing sanctions for violating the regulations. This course will examine many of those rules, duties, and restrictions as well as the sanctions imposed for their violation. In that examination of applicable rules, the course will discuss the requirements imposed on tax return preparers and will present real-world scenarios focusing on specific ethical issues preparers may encounter in their professional activities.
Upon successful completion of this course, participants will be able to:
Chapter 1
Recognize the scope of permitted tax return preparer responsibilities
Identify the best practices for tax advisers in preparing or assisting in the preparation of a submission to the IRS with respect to client communication, establishing relevant facts, providing client advice, and practice before the IRS
Recognize the standards related to tax return and document preparation as well as applicable standards for advising clients concerning potential penalties
Chapter 2
Recognize practitioner duties and restrictions with respect to information to be furnished to the IRS; the practice of law; dealing with taxpayer omissions, errors and noncompliance with U.S. revenue laws; the requirement for preparer diligence as to accuracy; return of client records; the existence of conflicts of interest; and solicitation of business
Chapter 3
Define the terms censure, suspension, and disbarment as they apply to tax return preparers
Identify the various sanctions that may be imposed for a preparer's failure to comply with applicable conduct rules, noting their effect on practicing before the IRS
Note circumstances in which appropriate monetary sanctions may be imposed as well as monetary penalties that may be assessed
Note the types of conduct considered incompetent and disreputable
Course ID
4170637
Revision Date
January 24, 2023
Prerequisites
There are no prerequisites.
Advanced Preparation
None
NASBA Provider Number: 103220
IRS Provider Number: 0MYXB
IRS Course Number: 0MYXB-E-02083-22-S
IRS Ethics Credits: 2

CTEC Provider Number: 2071
CTEC Course Number: 2071-CE-1346
CTEC Ethics Credits: 2

CFP Notice: Not all courses that qualify for CFP® credit are registered by Western CPE. If a course does not have a CFP registration number in the compliance section, the continuing education will need to be individually reported with the CFP Board. For more information on the reporting process, required documentation, processing fee, etc., contact the CFP Board. CFP Professionals must take each course in it's entirety, the CFP Board DOES NOT accept partial credits for courses.
CTEC Notice: California Tax Education Council DOES NOT allow partial credit, course must be taken in entirety. Western CPE has been approved by the California Tax Education Council to offer continuing education courses that count as credit towards the annual "continuing education" requirement imposed by the State of California for CTEC Registered Tax Preparers. A listing of additional requirements to register as a tax preparer may be obtained by contacting CTEC at P.O. Box 2890, Sacramento, CA, 95812-2890, by phone toll-free at (877) 850-2832, or on the Internet at www.ctec.org.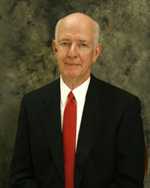 Paul J. Winn CLU ChFC is a writer with more than 30 years experience in the life insurance and securities industry as an agent/registered representative, an agency head, a marketing vice president for a life insurance company and the president of a corporate registered investment adviser. He was a long serving member of the advisory board to the New York State insurance department. He is a published book author and creator of more than 200 taxation, insurance and securities training courses.