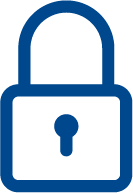 Secure Transaction
Tax reform provisions have frequently changed the tax on profits realized from the disposition of real estate. This has forced investors to seek "escape hatches" from fluctuating capital gains taxes. Tax-deferred exchanges permit the disposition of property often with the taxpayer receiving significant cash but without the payment of any tax. Functionally, an exchange is a "bridge" over the normally taxable event of moving from one property to another. This course alerts the practitioner to the different planning opportunities that surround exchanging and also identifies the tax consequences of home sales, foreclosure, repossession, and other real property dispositions. Additional topics of interest include involuntary conversions and at-risk limits.
Upon successful completion of this course, participants will be able to:
Chapter 1
Identify capital gains rates with applicable assets using the "basket" approach
Chapter 2
Determine gain under the installment method noting the application of the unstated interest rules
Chapter 3
Specify the types of property that qualify for a like-kind exchange
Recognize the methods of identifying such property in a delayed exchange including the mechanics for such an exchange.
Chapter 4
Recognize the differences between recourse and nonrecourse indebtedness identifying their impact on foreclosures
Determine how various types of property affect the repossession rules of §1038 including basis and gain or loss for both installment and non-installment method sales.
Chapter 5
Determine how easements affect condemnations and how to report gain or loss associated with involuntary conversions
Cite the types of payments included in a condemnation award.
Chapter 6
Specify the types of entities that qualify for exclusion from at-risk limits noting the impact of recourse and nonrecourse financing.
Course ID
8212744
Revision Date
March 7, 2023
Prerequisites
General understanding of federal income taxation.
Advanced Preparation
None
Number of Pages
70
NASBA Provider Number: 103220
IRS Provider Number: 0MYXB
IRS Course Number: 0MYXB-T-02214-22-S
IRS Federal Tax Law Credits: 2

CTEC Provider Number: 2071
CTEC Course Number: 2071-CE-1563
CTEC Federal Tax Law Credits: 2

CFP Notice: Not all courses that qualify for CFP® credit are registered by Western CPE. If a course does not have a CFP registration number in the compliance section, the continuing education will need to be individually reported with the CFP Board. For more information on the reporting process, required documentation, processing fee, etc., contact the CFP Board. CFP Professionals must take each course in it's entirety, the CFP Board DOES NOT accept partial credits for courses.
CTEC Notice: California Tax Education Council DOES NOT allow partial credit, course must be taken in entirety. Western CPE has been approved by the California Tax Education Council to offer continuing education courses that count as credit towards the annual "continuing education" requirement imposed by the State of California for CTEC Registered Tax Preparers. A listing of additional requirements to register as a tax preparer may be obtained by contacting CTEC at P.O. Box 2890, Sacramento, CA, 95812-2890, by phone toll-free at (877) 850-2832, or on the Internet at www.ctec.org.
Danny Santucci, BA, JD, is a prolific author of tax and financial books and articles. His legal career started with the business and litigation firm of Edwards, Edwards, and Ashton. Later he joined the Century City entertainment firm of Bushkin, Gaims, Gaines, and Jonas working for many well-known celebrities. In 1980, Danny established the law firm of Santucci, Potter, and Leanders in Irvine, California. With increasing lecture and writing commitments, Danny went into sole practice in 1995. His practice emphasizes business taxation, real estate law, and estate planning. Speaking to more than 100 groups nationally each year, he is known …