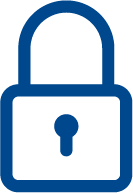 Secure Transaction
Home Office Deduction examines the federal income tax deduction for business use of a home. It addresses the qualifications for a home office deduction and the actual expense and simplified methods of determining the deduction. In addition, it discusses the special home-office deduction rules applicable to daycare facilities and the recordkeeping requirements for taking a home office deduction. Also covered are where the deduction should be taken and the forms a tax preparer should use in connection with the deduction.
Upon successful completion of this course, participants will be able to:
Chapter 1
Recognize the general requirement for exclusive use applicable to home-office deduction and the exceptions to the requirement;
List the requirements that apply to a taxpayer's qualifying for a home-office deduction for purposes of storage of product samples or inventory;
Identify the conditions a taxpayer must meet in order to qualify for the exception to the exclusive use rule when operating a daycare facility;
Recognize the factors that must be considered to determine if a taxpayer's home is the principal place of business for purposes of the home-office deduction; and
List the exceptions to the requirement that a home office must be the taxpayer's principal place of business in order to qualify for a home-office deduction.
Chapter 2
Distinguish between the actual expense method and simplified method of figuring the home-office deduction;
List the expenses normally deductible by taxpayers using a home for business purposes who use the actual expense method;
Recognize the limits applicable to a home-office deduction; and
Calculate the home-office deduction for daycare facilities.
Chapter 3
Identify where expenses of a home office are deducted; and
Recognize the recordkeeping requirements applicable to taxpayers taking a home-office deduction.
Course ID
8162543
Revision Date
January 16, 2023
Prerequisites
There are no prerequisites.
Advanced Preparation
None
Number of Pages
68
NASBA Provider Number: 103220
IRS Provider Number: 0MYXB
IRS Course Number: 0MYXB-T-02240-22-S
IRS Federal Tax Law Credits: 3

CTEC Provider Number: 2071
CTEC Course Number: 2071-CE-0937
CTEC Federal Tax Law Credits: 3

CFP Notice: Not all courses that qualify for CFP® credit are registered by Western CPE. If a course does not have a CFP registration number in the compliance section, the continuing education will need to be individually reported with the CFP Board. For more information on the reporting process, required documentation, processing fee, etc., contact the CFP Board. CFP Professionals must take each course in it's entirety, the CFP Board DOES NOT accept partial credits for courses.
CTEC Notice: California Tax Education Council DOES NOT allow partial credit, course must be taken in entirety. Western CPE has been approved by the California Tax Education Council to offer continuing education courses that count as credit towards the annual "continuing education" requirement imposed by the State of California for CTEC Registered Tax Preparers. A listing of additional requirements to register as a tax preparer may be obtained by contacting CTEC at P.O. Box 2890, Sacramento, CA, 95812-2890, by phone toll-free at (877) 850-2832, or on the Internet at www.ctec.org.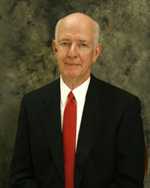 Paul J. Winn CLU ChFC is a writer with more than 30 years experience in the life insurance and securities industry as an agent/registered representative, an agency head, a marketing vice president for a life insurance company and the president of a corporate registered investment adviser. He was a long serving member of the advisory board to the New York State insurance department. He is a published book author and creator of more than 200 taxation, insurance and securities training courses.