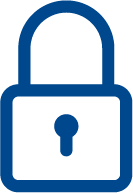 Secure Transaction
This mini-course integrates federal taxation with overall financial planning. The course explores tax strategies relating to the central financial tactics of wealth building, capital preservation, and estate distribution. The result is a unified explanation of tax-economics that will permit the tax professional to locate, analyze, and solve financial concerns. Designed to improve the quality of services to clients and the profitability of engagements, this program projects the accountant into the world of financial planning.
* Includes COVID 19 VIRUS Update. 
Upon successful completion of this course, participants will be able to:
Chapter 1
Identify investment purposes and retirement misconceptions, the multi-step retirement process and the elements of investment planning.
Determine income types, from a tax perspective, to be budgeted into cash so that income-producing assets can be acquired and managed for an effective investment plan.
Chapter 2
Recognize the means of achieving tax deferral recognizing like-kind exchanges, retirement plans, and installment sales, and specify the double financial benefit of exchanging through tax postponement and possible tax elimination.
Determine how to use tax credits, estimated taxes, and basic deductions to effectively reduce federal income tax and thereby increase discretionary income for investment purposes.
Chapter 3
Specify formats for income splitting that can benefit taxpayers by lowering overall taxes as a unit and permitting wealth and tax allocation among individuals or entities.
Identify the tax benefits of the $500,000 home sales exclusion, municipal bonds, divorce and separation settlements, gifts and inheritances, life insurance, fringe benefits, and Social Security to eliminate tax on realized gain and ordinary income.
Course ID
8192639
Revision Date
March 14, 2023
Prerequisites
General understanding of federal income taxation.
Advanced Preparation
None
Number of Pages
61
NASBA Provider Number: 103220
IRS Provider Number: 0MYXB
IRS Course Number: 0MYXB-T-02175-22-S
IRS Federal Tax Law Credits: 2

CTEC Provider Number: 2071
CTEC Course Number: 2071-CE-1410
CTEC Federal Tax Law Credits: 2

CFP Notice: Not all courses that qualify for CFP® credit are registered by Western CPE. If a course does not have a CFP registration number in the compliance section, the continuing education will need to be individually reported with the CFP Board. For more information on the reporting process, required documentation, processing fee, etc., contact the CFP Board. CFP Professionals must take each course in it's entirety, the CFP Board DOES NOT accept partial credits for courses.
CTEC Notice: California Tax Education Council DOES NOT allow partial credit, course must be taken in entirety. Western CPE has been approved by the California Tax Education Council to offer continuing education courses that count as credit towards the annual "continuing education" requirement imposed by the State of California for CTEC Registered Tax Preparers. A listing of additional requirements to register as a tax preparer may be obtained by contacting CTEC at P.O. Box 2890, Sacramento, CA, 95812-2890, by phone toll-free at (877) 850-2832, or on the Internet at www.ctec.org.
Danny Santucci, BA, JD, is a prolific author of tax and financial books and articles. His legal career started with the business and litigation firm of Edwards, Edwards, and Ashton. Later he joined the Century City entertainment firm of Bushkin, Gaims, Gaines, and Jonas working for many well-known celebrities. In 1980, Danny established the law firm of Santucci, Potter, and Leanders in Irvine, California. With increasing lecture and writing commitments, Danny went into sole practice in 1995. His practice emphasizes business taxation, real estate law, and estate planning. Speaking to more than 100 groups nationally each year, he is known …