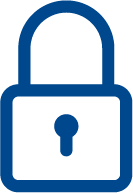 Secure Transaction
By changing many of the rules traditionally applicable to health insurance and imposing healthcare-related requirements on virtually every individual, the Patient Protection and Affordable Care Act (PPACA) is likely to affect virtually every person in the United States in some way.
The Patient Protection and Affordable Care Act (PPACA) imposes various tax increases in order to generate revenue and uses a carrot and stick approach to ensure individuals comply with its provisions by offering tax credits for compliance and, until 2019, by imposing tax penalties for non-compliance. This course will review the principal provisions of the law affecting individuals and will consider the:
Coverage-related provisions of the PPACA addressing –

Plan grandfathering pursuant to which health coverage in force at the time of the law's passage may be continued,

The prohibition of pre-existing condition exclusions,

The proscription of lifetime and annual benefit limits,

The limitation of health coverage rescissions,

The requirement for certain patient protections,

The requirement that plans covering children extend child coverage until age 26;

Various personal income tax changes affecting taxpayers; and
Tax credits authorized under the law to assist taxpayers by helping them purchase and maintain health insurance coverage.
Upon successful completion of this course, participants will be able to:
Chapter 1
Identify the rules applicable to –

Grandfathered health plans;

The use of pre-existing condition exclusions; and

Annual and lifetime benefit limits;

List the conditions that would permit an insurer to rescind health insurance coverage; and

Recognize the requirements imposed by healthcare reform legislation with respect to –

Patient protection provisions;

The individual's requirement to maintain minimum essential coverage; and

Dependent coverage for young adults.
Chapter 2
Identify the changes made by the PPACA related to –

The treatment of costs for over-the-counter drugs and medical expense FSA contributions;

The tax penalty for nonqualified Archer MSA and HSA distributions;

Medical expense deductions;

The additional taxation on the earnings of high-income taxpayers;

The additional tax on high-income taxpayers' net investment income; and

The additional tax on estate's and non-grantor trust's undistributed net investment income; and

Calculate the amount of the premium assistance tax credit available to taxpayers whose household income is less than 400% of the federal poverty line.
Course ID
8202698
Revision Date
January 5, 2023
Advanced Preparation
None
Number of Pages
55
NASBA Provider Number: 103220
IRS Provider Number: 0MYXB
IRS Course Number: 0MYXB-U-02248-22-S
IRS Federal Tax Update Credits: 2

CTEC Provider Number: 2071
CTEC Course Number: 2071-CE-1468
CTEC Federal Tax Update Credits: 2

CFP Notice: Not all courses that qualify for CFP® credit are registered by Western CPE. If a course does not have a CFP registration number in the compliance section, the continuing education will need to be individually reported with the CFP Board. For more information on the reporting process, required documentation, processing fee, etc., contact the CFP Board. CFP Professionals must take each course in it's entirety, the CFP Board DOES NOT accept partial credits for courses.
CTEC Notice: California Tax Education Council DOES NOT allow partial credit, course must be taken in entirety. Western CPE has been approved by the California Tax Education Council to offer continuing education courses that count as credit towards the annual "continuing education" requirement imposed by the State of California for CTEC Registered Tax Preparers. A listing of additional requirements to register as a tax preparer may be obtained by contacting CTEC at P.O. Box 2890, Sacramento, CA, 95812-2890, by phone toll-free at (877) 850-2832, or on the Internet at www.ctec.org.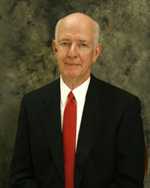 Paul J. Winn CLU ChFC is a writer with more than 30 years experience in the life insurance and securities industry as an agent/registered representative, an agency head, a marketing vice president for a life insurance company and the president of a corporate registered investment adviser. He was a long serving member of the advisory board to the New York State insurance department. He is a published book author and creator of more than 200 taxation, insurance and securities training courses.