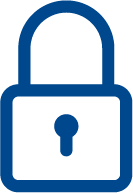 Secure Transaction
This course is a one-stop problem-solver for today's busy accounting executive. The course is a working guide to help you pinpoint in the complex world of business:
What to look for
What to do
What to watch out for
How to do it
You'll find ratios, formulas, guidelines, and rules of thumb to help analyze and evaluate any business-related problem.
This course has been designed in question-and-answer format in order to address the pertinent issues that come up during the course of business. The questions are typical of those asked by persons like you. The answers are clear, concise, and to the point. In short, this is a veritable cookbook of guidelines, illustrations, and 'how-to's' for you, the modern decision maker.
Upon successful completion of this course, participants will be able to:
Chapter 1
Identify the objectives of financial reporting and the key elements contained within different financial statements.
Recognize the purpose and content of the statement of cash flows.
Identify key sections contained with the annual report.
Recognize issues addressed by the Sarbanes-Oxley (SOX) act and the groups impacted by it.
Chapter 2
Recognize key financial ratios and how they can be used.
Calculate the value for different financial ratios.
Recognize the relationship between margin and turnover.
Compute ROI and recognize how it can be improved.
Chapter 3
Recognize the concept of Economic Value Added (EVA) and how it can be improved.
Recognize major elements of budgeting process.
Identify different attributes and uses of variance analysis as a control device.
Recognize how accounting systems work, including activity-based costing, life-cycle costing and target costing.
Recognize the value of a balanced scorecard approach.
Chapter 4
Recognize the value of cost-volume-profit (CVP) analysis in solving business problems.
Identify some applications of present (discounting) and future (compound) values.
Chapter 5
Recognize the uses of capital budgeting
Identify the different techniques used to evaluate business investments an their applications.
Chapter 6
Recognize key elements that affect working capital and cash management.
Identify how different investment criteria affect managing assets, such as expected returns, risk and diversification.
Recognize the Capital Asset Pricing Model (CAPM) and the Arbitrage Pricing Model (APM).
Chapter 7
Identify the process of investment banking.
Recognize issues for venture capital financing.
Recognize examples of types of long-term debt and their usefulness.
Identify examples of equity securities.
Chapter 8
Recognize the components of a forecast and what it predicts.
Identify various forecasting methods
Chapter 9
Identify components of an accounting information system.
Recognize the purpose of extensible business reporting language (XBRL).
Identify the impact of the emerging technologies on the accounting processes.
Course ID
3208046
Revision Date
March 10, 2023
Prerequisites
There are no prerequisites
Advanced Preparation
None
NASBA Provider Number: 103220

CMA Notice: Western CPE makes every attempt to maintain our CMA CPE library, to ensure a course meets your continuing education requirements please visit Insitute of Management Accountants (IMA)
CFP Notice: Not all courses that qualify for CFP® credit are registered by Western CPE. If a course does not have a CFP registration number in the compliance section, the continuing education will need to be individually reported with the CFP Board. For more information on the reporting process, required documentation, processing fee, etc., contact the CFP Board. CFP Professionals must take each course in it's entirety, the CFP Board DOES NOT accept partial credits for courses.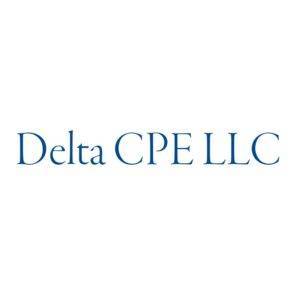 For many years, Delta CPE LLC has offered a wide variety of continuing education courses for financial professionals. Topics covered by Delta's courses include accounting, financial management, budgeting, investments, financial statement reporting, business management, IFRS, ethics, valuations, real estate, and business writing. The diversity and breadth of Delta's course offerings make the company a prolific and unique contributor to the CPE world. Delta's well-credentialed authors and contributors have also been published in numerous academic and professional journals and quoted by some of the leading financial media outlets.