Accounting Fraud: Recent Cases
Delivery
Self-Study
CPE Credits
1
Level
Overview
NASBA Category
Accounting
Prerequisites


There are no prerequisites.
This course uses cases of three recent accounting frauds to demonstrate the importance of internal controls, management oversight by the board of directors, and an organizational emphasis on ethics in the prevention of fraud. It also examines the CPA auditor's responsibility for internal controls and the prevention and detection of fraud as part of its work. The case studies utilized relate to Koss Corporation, Fair Finance Company, and Diamond Foods.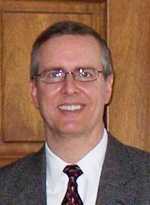 Joseph Helstrom, CPA
Joseph Helstrom, CPA, is a partner at CFO Resources, LLC, a company focused on training and courseware for CPAs. He's also the owner of Mill Creek Publishing LLC. Joe has over 30 years of experience as a CPA in both public accounting and industry, with extensive experience in financial reporting and analysis, treasury, tax, information technology, legal and regulatory matters, and strategic planning. After graduation from Butler University with a degree in accounting, Joe got his start at Ernst & Young. Subsequent to that, he has served for several different companies as a chief financial officer; director of treasury and …
Course ID
1173466
Revision Date
April 2, 2020
Advanced Preparation


None
NASBA Provider Number: 103220

Qualifies for CA Fraud: Yes
Qualifies for CA Fraud Credits: 1

Upon successful completion of this course, participants will be able to:
Recognize the auditor responsibility for internal controls and fraud detection as part of its audit
Associate fraud with inadequate internal controls
Recognize the importance of independent board of director and audit committee oversight in the prevention of fraud