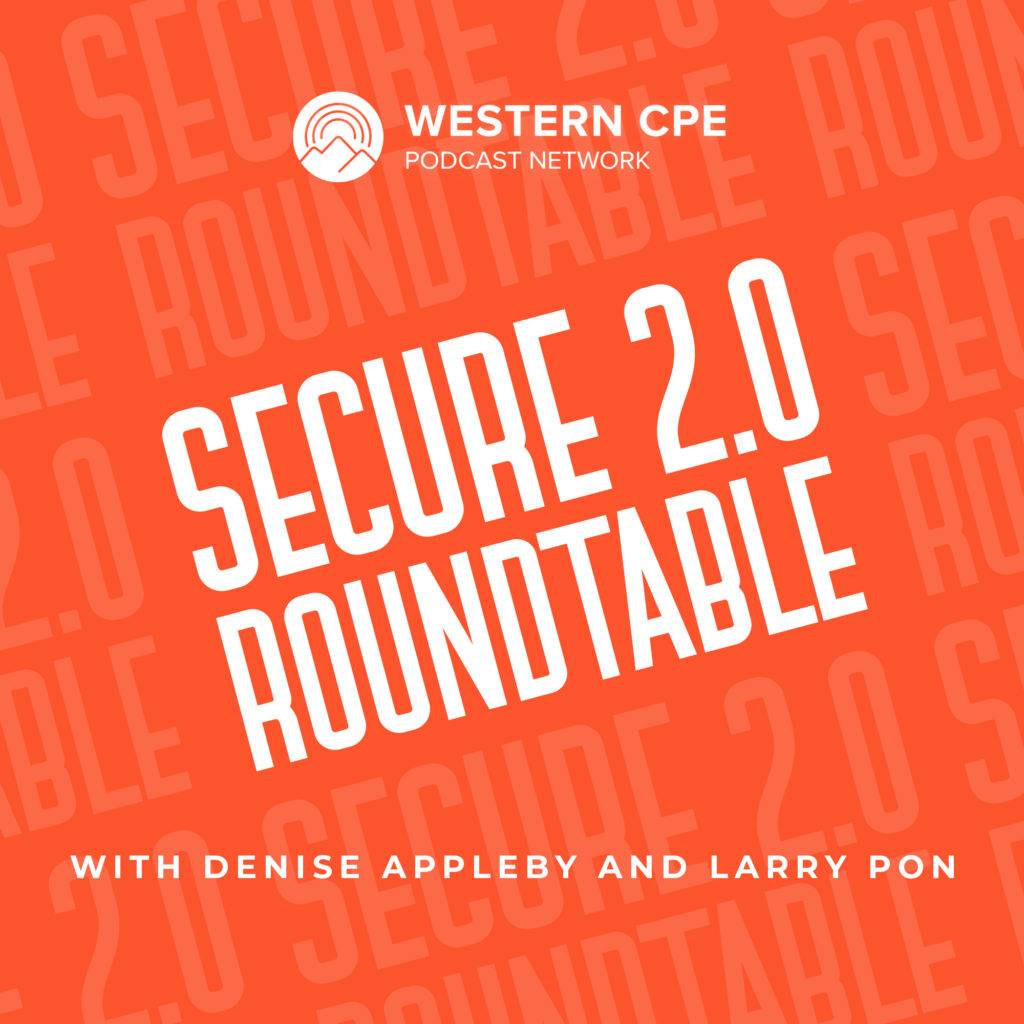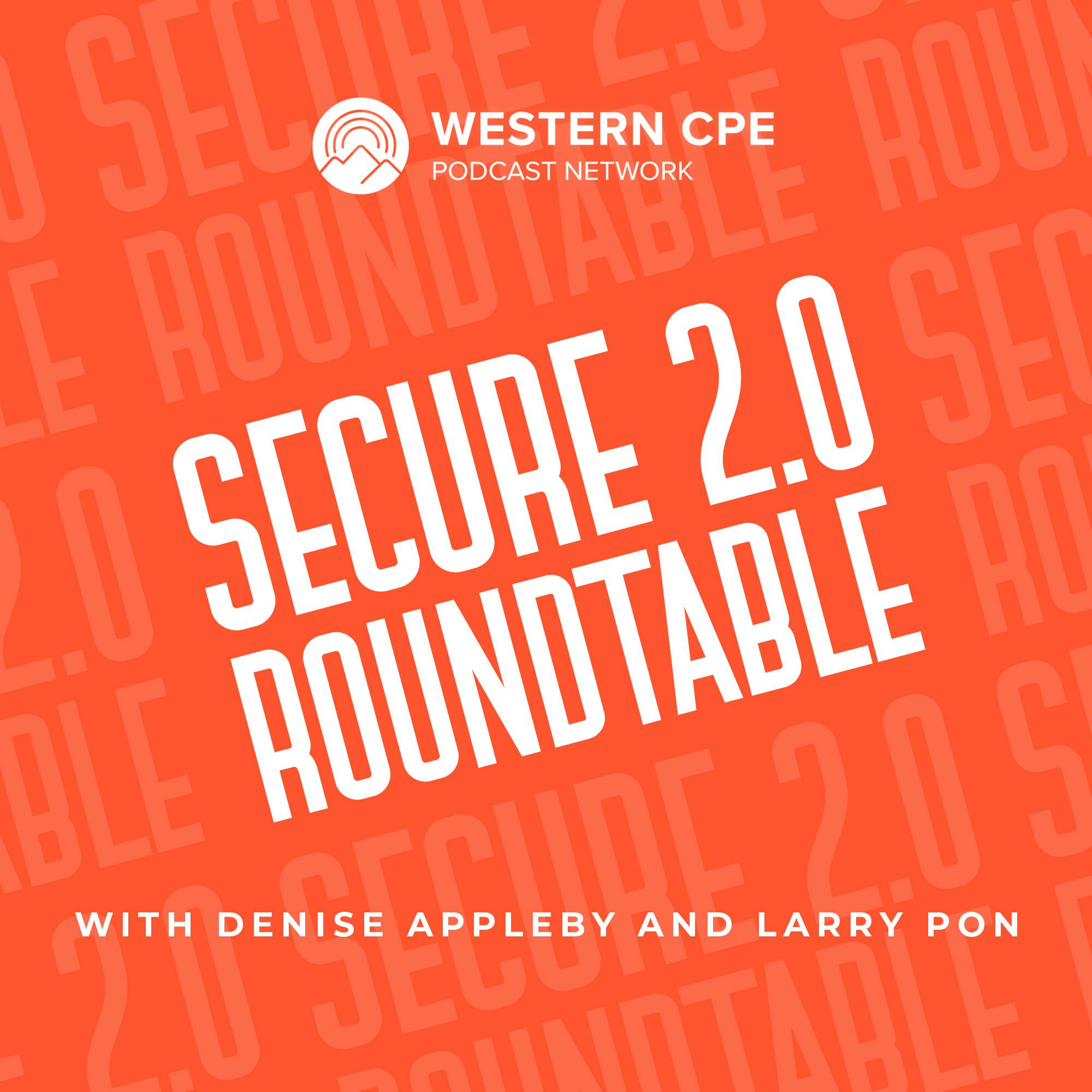 The SECURE 2.0 Act of 2022 is likely to reshape America's retirement system for years to come. The bipartisan initiative contains a whopping 92 new provisions intended to offer more flexibility for those saving for retirement, increase incentives for businesses, and shore up Americans' readiness for retirement. 
That said, there's a lot going in SECURE 2.0's 358 pages. Thankfully, Denise Appleby and Larry Pon are here to delve into some of the highlights.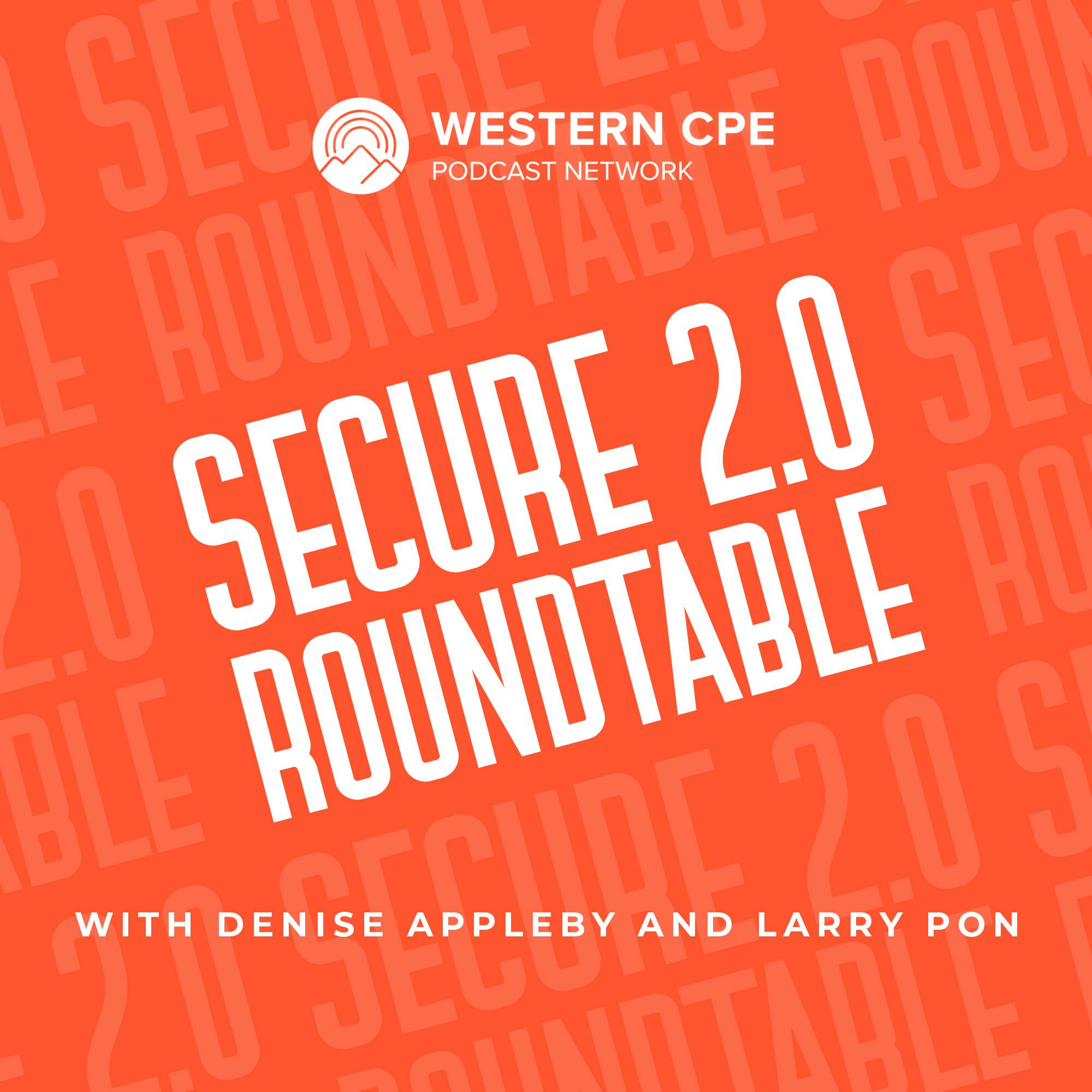 SECURE 2.0 Roundtable with Denise Appleby and Larry Pon
In the third episode of this limited series, hosts Larry Pon and Denise Appleby dive into changes to the statute of limitations on penalties for excess Roth contributions. They also discuss SECURE 2.0's provisions for penalty-free distributions for domestic abuse victims, which go into effect in 2024. This limited series is part of a Self-Study Video Course available from Western CPE that can be purchased for CPE credit.
Denise Appleby, MJ, CISP, CRC, CRPS, CRSP, APA is CEO of Appleby Retirement Consulting Inc., a firm that provides IRA technical consultation, training and resources for financial, tax and legal professionals. Her primary focus is protecting retirement savings from costly mistakes. She has over 20 years of experience in the retirement plans field. Denise writes and publishes booklets and marketing tools for advisors. She has provided training to thousands of advisors about the rules and regulations, as well as compliance and operational requirements that apply to IRAs and retirement plans for small businesses. Denise co-authors books that include The Roth IRA Answer Book, The SEP, SIMPLE, SARSEP Answer Book, Quick Reference to IRAs, all Published by Wolters Kluwer. She writes for online publications including Investopedia and Forbes.com. 
Larry Pon, CPA/PFS, CFP, EA, USTCP, AEP, is a Certified Public Accountant, Personal Financial Specialist, Certified Financial Planner, Enrolled Agent, United States Tax Court Practitioner, and Accredited Estate Planner in Redwood Shores, CA. Mr. Pon has been in practice since 1986 and enjoys helping his clients reach their financial goals. He frequently speaks on tax and financial planning topics to tax professionals, financial advisors, and the general public nationally. Mr. Pon received his BS in Business Administration with emphases in Accounting and Finance from the University of California, Berkeley and MS in Taxation from Golden Gate University in San Francisco.