FEDERAL & CALIFORNIA
TAX UPDATE
Get the Industry's Best Tax Update without Leaving Home
Get the full benefit of a Federal Tax Update from your office or home when you choose Western CPE's Federal & California Tax Update Self-Study Courses. Our nationally recognized tax experts, Sharon Kreider and Karen Brosi, present the very latest information on critical changes and rulings you need to know. 
The individual tax session will take an in-depth look at individual tax issues including real estate and passive losses, IRAs and pensions, gift and estate and California tax issues. During the business tax session, you'll learn everything you need to know this year for business, corporate, government and nonprofit taxes. Tax experts Sharon Kreider and Karen Brosi will compare and contrast federal and California tax law, while answering your critical questions. Presentations also cover recommendations on ways to advise your clients in light of recent changes, and how to file accurately on their behalf.
We are offering new and previous customers our latest course,
 Free with your purchase of the Tax Update.
Note: To get your free course, buy the Tax Update, then we will send you an email with a coupon code that gives you the course for free.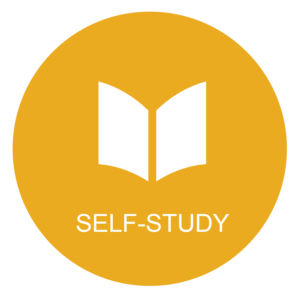 Download your online CPE courses to any device
Get fast, one business day shipping of print materials
Enjoy instant online grading
Take an entire year to complete your test
Tax Update PDF Manual Included
Receive a fully-linked, PDF copy of our 2020-2021 Federal & California Tax Update Manual, when you purchase the  Federal & California Tax Update courses.
This easy-to-use resource will support your success, not just in the course, but throughout the tax season.
Sharon Kreider, CPA is the most popular federal tax update seminar instructor in California. For each of the past 19 years, Sharon has helped more than 15,000 California tax preparers get ready for tax season. In addition to instructing at Western CPE tax seminars, she also presents regularly for the AICPA, the California Society of Enrolled Agents, and A.G. Edwards. You'll benefit from the detailed, hands-on tax knowledge Sharon Kreider will share with you—knowledge she gained through her extremely busy, high-income tax practice in Silicon Valley. With her dynamic presentation style, Sharon Kreider will demystify complex individual and business tax legislation. After joining Sharon Kreider at this two-day seminar, you'll be prepared for a successful tax season!
Karen Brosi, CFP, EA is one of the most popular instructors on California tax law, presents comprehensive and relevant information at this tax update seminar. Her background as a CFP professional and as a tax preparer for the wealthy makes her particularly effective in the tax and financial planning arenas. Karen Brosi will teach you how to avoid tax minefields with her extensive planning checklists and practical tips. Besides being one of the most prominent California tax update instructors, she is a favorite interviewee on radio, television, and in the print media, including BusinessWeek. Karen Brosi's powerful real-life presentations pinpoint critical federal and state tax areas, teaching you what you need to know to optimally assist your clients.