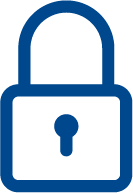 Secure Transaction
This class covers the tax impact of a change in accounting method, providing practitioners with the knowledge they need to properly advise their clients. Mark Seid will cover several different items in this 2-credit presentation. First, the class will look at what is a change in accounting method (CIMA) versus an error correction. This is a big and important distinction. The class will look at filing Form 3115- where it is filed and how it is filed. It will go through examples of completing Form 3115- what has to go on the form, what items are required, and what items are not. The class will cover the gross receipts test under Tax Cuts and Jobs Act for cash basis method of accounting. There are huge changes in the Tax Cuts and Jobs Act, which allow a lot of people to make a change in method of accounting. Lastly, the class will go into IRS audits. What happens in an IRS audit when they want to change your method of accounting?
Upon completion of this course, participants will be able to:
CIMA versus Error Correction;
Filing Form 3115;
Completing Form 3115;
Gross Receipts Test under TCJA; and
IRS Audits.
Course ID
WC1823337132
Revision Date
July 26, 2023
Advanced Preparation
None
NASBA Provider Number: 103220
IRS Provider Number: 0MYXB
IRS Course Number: 0MYXB-T-02361-23-O
IRS Federal Tax Law Credits: 2

CTEC Provider Number: 2071
CTEC Course Number: 2071-CE-1926
CTEC Federal Tax Law Credits: 2

CFP Notice: Not all courses that qualify for CFP® credit are registered by Western CPE. If a course does not have a CFP registration number in the compliance section, the continuing education will need to be individually reported with the CFP Board. For more information on the reporting process, required documentation, processing fee, etc., contact the CFP Board. CFP Professionals must take each course in it's entirety, the CFP Board DOES NOT accept partial credits for courses.
CTEC Notice: California Tax Education Council DOES NOT allow partial credit, course must be taken in entirety. Western CPE has been approved by the California Tax Education Council to offer continuing education courses that count as credit towards the annual "continuing education" requirement imposed by the State of California for CTEC Registered Tax Preparers. A listing of additional requirements to register as a tax preparer may be obtained by contacting CTEC at P.O. Box 2890, Sacramento, CA, 95812-2890, by phone toll-free at (877) 850-2832, or on the Internet at www.ctec.org.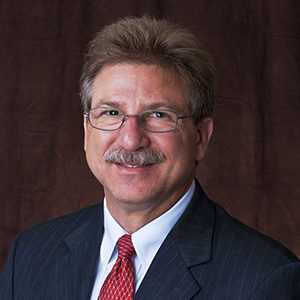 Mark Seid, EA, CPA has over 25 years of experience in field of taxation focused on tax controversy. A National Tax Practice Institute graduate, Mark is admitted to practice before the U.S. Tax Court. He has served as an Internal Revenue Agent with the IRS in San Jose and San Luis Obispo, California, a state director for the California Society of Enrolled Agents, and the chair for the society's Finance and Budget committee. He regularly presents courses to tax professionals on issues affecting small businesses.