Key Tax and Estate Planning Strategies
Delivery
Webcast
CPE Credits
6
Level
Intermediate
NASBA Category
Taxes
Prerequisites


A knowledge of basic income tax and estate and gift tax principles.
Join us as we address the important and hot topics for tax and estate planning in 2020. This course will cover the latest in the legislation, court decisions, and IRS rulings that emerge in late 2019 and in 2020. Also, we'll have an in-depth discussion of the key planning issues that most clients must consider as they look forward to their future. We will explore in greater depth areas of income tax planning and entity choice, as well as highlighting estate planning concerns.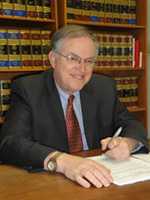 Steven G. Siegel, JD, LLM
Steven G. Siegel, JD, LLM, is president of The Siegel Group, which provides consulting services to attorneys, accountants, business owners, family offices, and financial planners. Based in Morristown, New Jersey, the Group provides services throughout the United States. Steven is the author of many books, including: The Grantor Trust Answer Book (2018 CCH); The Adviser's Guide to Financial and Estate Planning(AICPA 2019); Federal Fiduciary Income Taxation (Foxmoor 2019); and Federal Estate and Gift Tax (Foxmoor 2016). He is also a co-author with Richard Oshins, Esq. of The Anatomy of the Perfect Modern Trust, Estate Planning Magazine January and February 2016. In conjunction with numerous tax-planning lectures he has delivered …
Course ID
WC16206908
Advanced Preparation


None
NASBA Provider Number: 103220

Upon successful completion of this course, participants will be able to:
Gain a practical and useful understanding of current hot issues announced by the legislature, the courts, and the IRS
Become familiar with income tax, entity choice, and estate planning strategies to benefit clients
Address planning, both in the near and long-term, to get ahead of the curve in dealing with clients