Delivery
Self-Study
CPE Credits
3
Level
Overview
NASBA Category
Accounting
Prerequisites


There are no prerequisites.
Project Accounting describes the role of the accountant in designing a cost collection system for a project, charging expenses to it, and measuring the amount of revenue to be recognized. Accounting expert Steven M. Bragg also addresses the management of change orders, allowances, and contingencies, while noting the impact of GAAP requirements on specific project issues, including interest capitalization and the treatment of research and development costs. The controls and measurements used for projects are also discussed, giving you a complete picture of the entire process of accounting for projects.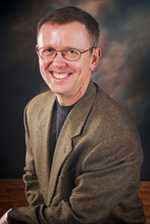 Steven M. Bragg, CPA
Steven M. Bragg, CPA, is a full-time book and course author who has written more than 70 business books. He provides Western CPE with self-study courses in the areas of accounting and finance, with an emphasis on the practical application of accounting standards and management techniques. A sampling of his courses include the The New Controller Guidebook, The GAAP Guidebook, Accountants' Guidebook, and Closing the Books: An Accountant's Guide. He also manages the Accounting Best Practices podcast. Steven has been the CFO or controller of both public and private companies and has been a consulting manager with Ernst & Young and an auditor with …
Course ID
1143411
Revision Date
May 14, 2020
Number of Pages
72
Advanced Preparation


None
NASBA Provider Number: 103220

Upon successful completion of this course, participants will be able to:
Chapter 1
Identify the key characteristics of a project.
Chapter 2
Note the pricing calculation methods for project contracts, as well as the issues associated with the different profit recognition methods.
Chapter 3
Recognize the different types of direct costs associated with a project, as well as the costs incurred to obtain a contract.
Chapter 4
Note the circumstances under which allowances are included in a project budget.
Chapter 5
Recognize the circumstances under which interest is capitalized.
Chapter 6
Identify the circumstances under which the costs associated with internal-use software development and website development should be capitalized or charged to expense.
Chapter 7
Note the controls related to the assignment of costs and the calculation of the percentage of completion.
Chapter 8
Identify the contents of the formulas associated with the analysis of projects.