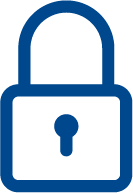 Secure Transaction
The Tax Cuts and Jobs Act (P.L. 115-97), enacted Dec. 22, 2017, created, under §199A, a new deduction for up to 20% of qualified business income (QBI) from partnerships, limited liability companies (LLCs), S corporations, trusts, estates, and sole proprietorships for tax years beginning after Dec. 31, 2017. However, determining the §199A deduction amount and availability is a very complex multi-step process that may phase out some or all of the deduction.
In the face of this complexity, the text provides a selected overview of the basic components of this below-the-line deduction. Qualified business income, taxpayer's taxable income, wage/capital limit, specified services trade or businesses, and other key components are not only defined and calculated but their interaction is demonstrated and exampled.
Upon successful completion of this course, participants will be able to:
Chapter 1
Recognize §199A's limited effective time period, it's complex calculation process and the general exclusions, limits, and restrictions applicable to the provision.
Determine the §199A deduction amount, the type of W-2 wages used in calculating the wage/capital limit and specify how the limit impacts the amount and availability of the deduction.
Identify qualified business income and loss, its basic components and the ability of a taxpayer to aggregate businesses in its determination.
Recognize the specified services trade or business exclusion, the listed excluded services and the important exceptions provided by the regulatory de minimis rule. Identify a domestic trade or business.
Course ID
8212741
Revision Date
March 7, 2023
Prerequisites
General understanding of federal income taxation.
Advanced Preparation
None
Number of Pages
51
NASBA Provider Number: 103220
IRS Provider Number: 0MYXB
IRS Course Number: 0MYXB-T-02223-22-S
IRS Federal Tax Law Credits: 2

CTEC Provider Number: 2071
CTEC Course Number: 2071-CE-1553
CTEC Federal Tax Law Credits: 2

CFP Notice: Not all courses that qualify for CFP® credit are registered by Western CPE. If a course does not have a CFP registration number in the compliance section, the continuing education will need to be individually reported with the CFP Board. For more information on the reporting process, required documentation, processing fee, etc., contact the CFP Board. CFP Professionals must take each course in it's entirety, the CFP Board DOES NOT accept partial credits for courses.
CTEC Notice: California Tax Education Council DOES NOT allow partial credit, course must be taken in entirety. Western CPE has been approved by the California Tax Education Council to offer continuing education courses that count as credit towards the annual "continuing education" requirement imposed by the State of California for CTEC Registered Tax Preparers. A listing of additional requirements to register as a tax preparer may be obtained by contacting CTEC at P.O. Box 2890, Sacramento, CA, 95812-2890, by phone toll-free at (877) 850-2832, or on the Internet at www.ctec.org.
Danny Santucci, BA, JD, is a prolific author of tax and financial books and articles. His legal career started with the business and litigation firm of Edwards, Edwards, and Ashton. Later he joined the Century City entertainment firm of Bushkin, Gaims, Gaines, and Jonas working for many well-known celebrities. In 1980, Danny established the law firm of Santucci, Potter, and Leanders in Irvine, California. With increasing lecture and writing commitments, Danny went into sole practice in 1995. His practice emphasizes business taxation, real estate law, and estate planning. Speaking to more than 100 groups nationally each year, he is known …