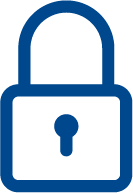 Secure Transaction
10 Credits: Management Services
This course teaches you key components of marketing strategy and tactics including: identification, analysis and selection of target markets; development of product/service lines; pricing; distribution systems; advertising and promotions; service marketing; and international marketing.  Major forces impacting marketing strategy are discussed, such as consumer behavior, completion, and regulating forces. Also covered are marketing information systems, search-related marketing, interactive marketing and E-commerce, and multichannel marketing.
Upon successful completion of this course, participants will be able to:
Chapter 1
Recognize the definition of the marketing management concept; and

Identify the four P's of the marketing mix; and
Define customer relationship management (CRM).
Chapter 2
Identify the nature of marketing research; and
Recognize different techniques for gathering data for marketing research.
Chapter 3
Recognize necessary components in the definition of a market; and
Identify some characteristics of market segmentation.
Chapter 4
Identify the advantages of a full-line competitor; and
Recognize procedures to evaluate cost-profit decisions.
Chapter 5
Identify characteristics of group behavior.
Chapter 6
Recognize theories used to determine the needs and wants of consumers; and
Identify some factors driving the increased power of consumers; and
Identify some of the protection services available to the consumer.
Chapter 7
Recognize different classifications of consumer goods.
Chapter 8
Recognize the characteristics of good planning and development to help avoid product failure.
Chapter 9
Recognize some characteristics of good branding; and
Identify different degrees of branding familiarity; and
Recognize uses and characteristics of labeling.
Chapter 10
Recognize the price determination power of consumers; and
Chapter 11
Identify how the concept of price elasticity affects sales and pricing decisions; and
Recognize the use of discount and allowances.
Chapter 12
Identify traits of different pricing approaches; and
Recognize the concept of non-price competition; and
Identify the behavioral aspects of pricing decisions.
Chapter 13
Recognize components of the promotional mix; and
Recognize how promotional factors affect profitability.
Chapter 14
Identify advertising objectives; and
Explain when advertising is most effective.
Chapter 15
Recognize the effective use of personal selling; and
Identify components of an overall personal selling effort; and
Recognize methods for developing a plan for compensation.
Chapter 16
Recognize guidelines used to manage the sales force; and
Identify examples of sales compensation packages.
Chapter 17
Identify advantages of different retail organizations; and
Recognize characteristics of multi-line stores; and
Recognize different retailing trends.
Chapter 18
Identify different wholesaler classifications; and
Differentiate among some special-function intermediaries.
Chapter 19
Recognize classifications of industrial goods; and
Recognize the motivation of industrial buyers.
Chapter 20
Recognize some of the functional aspects of channel operations; and
Identify the retailers approach to channel leadership.
Chapter 21
Recognize attributes of the service marketing process; and
Define the unique characteristics of services – the four "i"s.
Chapter 22
Recognize components of an international marketing plan; and
Identify international financial sources; and
Recognize future trends in international marketing.
Chapter 23
Recognize marketing information system and its components; and
Identify the components of a targeted marketing program; and
Recognize the importance of forecasts to the marketing planning process.
Chapter 24
Identify how interactive marketing creates customer value, customer relationships, and customer experiences; and
Identify elements of online commerce that create consumer value; and
Recognize attributes of multichannel marketing and how it is used to more effectively reach consumers.
Course ID
622314377
Revision Date
December 15, 2022
Prerequisites
There are no prerequisites.
Advanced Preparation
None
NASBA Provider Number: 103220

CMA Notice: Western CPE makes every attempt to maintain our CMA CPE library, to ensure a course meets your continuing education requirements please visit Insitute of Management Accountants (IMA)
CFP Notice: Not all courses that qualify for CFP® credit are registered by Western CPE. If a course does not have a CFP registration number in the compliance section, the continuing education will need to be individually reported with the CFP Board. For more information on the reporting process, required documentation, processing fee, etc., contact the CFP Board. CFP Professionals must take each course in it's entirety, the CFP Board DOES NOT accept partial credits for courses.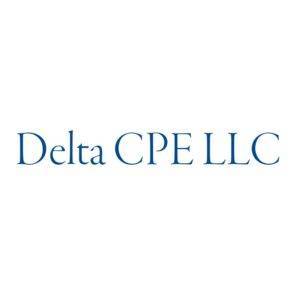 For many years, Delta CPE LLC has offered a wide variety of continuing education courses for financial professionals. Topics covered by Delta's courses include accounting, financial management, budgeting, investments, financial statement reporting, business management, IFRS, ethics, valuations, real estate, and business writing. The diversity and breadth of Delta's course offerings make the company a prolific and unique contributor to the CPE world. Delta's well-credentialed authors and contributors have also been published in numerous academic and professional journals and quoted by some of the leading financial media outlets.