Choosing the Right Business Entity
Delivery
Self-Study
CPE Credits
3
Level
Overview
NASBA Category
Taxes
Prerequisites


There are no prerequisites
Choosing the correct business entity is one of the most critical—and sometimes one of the most challenging—decisions business owners make. This course will help you through the process, outlining the advantages and disadvantages of different entity types, allowing you to select the right business entity for specific tax and liability needs. This course describes and compares sole proprietorships, partnerships, limited liability companies, C corporations, and S corporations.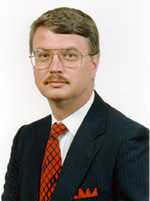 Danny Santucci, JD
Danny Santucci, BA, JD, is a prolific author of tax and financial books and articles. His legal career started with the business and litigation firm of Edwards, Edwards, and Ashton. Later he joined the Century City entertainment firm of Bushkin, Gaims, Gaines, and Jonas working for many well-known celebrities. In 1980, Danny established the law firm of Santucci, Potter, and Leanders in Irvine, California. With increasing lecture and writing commitments, Danny went into sole practice in 1995. His practice emphasizes business taxation, real estate law, and estate planning. Speaking to more than 100 groups nationally each year, he is known …
Course ID
8182143
Revision Date
May 7, 2020
Advanced Preparation


None
NASBA Provider Number: 103220
IRS Provider Number: 0MYXB
IRS Course Number: 0MYXB-T-01463-19-S
IRS Federal Tax Law Credits: 3

CTEC Provider Number: 2071
CTEC Course Number: 2071-CE-1361
CTEC Federal Tax Law Credits: 3

Upon successful completion of this course, participants will be able to:
Cite the central differences among business entities and the advantages and disadvantages associated with basic business entity types.
Recognize the tax attributes sole proprietorships, partnerships, LLCs, S corporations and C corporations and how each entity can be used to enhance tax and financial purposes and objectives.
Specify the unique (e.g., self-employment) and general taxes applicable to particular entities and the tax forms that may be required.
Identify the basic deductions that are permissible for each entity type and the conditions under which they are allowed.
Determine the tax years, accounting methods and valuation methods that each entity type may use, and how the entities can be terminated.
Specify for different entity types the basis and the tax effect of sales, exchanges, transfers, contributions, and distributions.