California Ethics for CPAs: Regulatory Review
Delivery
Self-Study
CPE Credits
2
Level
Basic
NASBA Category
Regulatory Ethics
Prerequisites


There are no prerequisites.
The California Board of Accountancy is responsible for regulating the accounting profession in the public interest through its licensure and enforcement programs. In this course, we'll look at selected sections of the Accountancy Act and California Board of Accountancy Regulations, highlighting their effect on the practice of accounting and citing cases where misconduct has led to Board disciplinary action. Recent California Board of Accountancy disciplinary actions throughout this course serve as great examples of the types of situations and actions that can lead to discipline from the Board.
Approved by the California Board of Accountancy (CBA) in November 2016.
CA Course # RRS-015-1014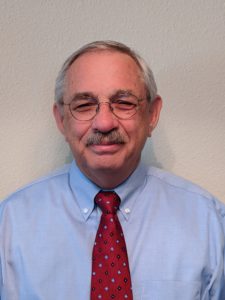 Rod Redding, Inactive CPA
Dr. Rod Redding received his PhD from Penn State University after working with Price Waterhouse and IBM. Presently, he presents seminars and webcasts and prepares self-study courses for Western CPE. He has over 30 years' experience as a professor at universities such as the University of North Carolina, the University of Utah, Georgetown University, and Gettysburg College. He also has taught internationally at Kenyatta University in Kenya and the American University of Sharjah in the United Arab Emirates. Three different universities have given Dr. Redding awards for excellence in teaching. Dr. Redding holds a CPA certificate but has elected inactive …
Course ID
4150617
Revision Date
December 4, 2019
Advanced Preparation


None
NASBA Provider Number: 103220

CTEC Provider Number: 2071
CTEC Course Number: 2071-CE-0909
CTEC Ethics Credits: 2

Upon successful completion of this course, participants will be able to:
Section 1
Recognize the rules, regulations, and standards for professional conduct set forth by the California Board of Accountancy in the Accountancy Act, noting the requirements for continuing education, licensure, registration and renewal, peer review, audit documentation, disciplinary proceedings, penalties, and prohibited practices
Section 2
Recognize the rules contained in the California Board of Accountancy Regulations including requirements for examination, practice privileges, registration, peer review, professional conduct, continuing education, and the denial, suspension and revocation of certificates, permits, or licenses