Delivery
Self-Study
CPE Credits
2
Level
Overview
NASBA Category
Behavioral Ethics
Prerequisites


There are no prerequisites.
This course discusses the different theories of how people deal with ethical dilemmas and goes on to cover a number of issues that can impact these decisions. Examples of these issues are contextual factors, the ethical infrastructure of a business, the role of leaders, and employee interactions with management. The course also addresses the fraud triangle, fraud addiction, whistleblowing, and several similar topics.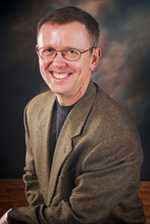 Steven M. Bragg, CPA
Steven M. Bragg, CPA, is a full-time book and course author who has written more than 70 business books. He provides Western CPE with self-study courses in the areas of accounting and finance, with an emphasis on the practical application of accounting standards and management techniques. A sampling of his courses include the The New Controller Guidebook, The GAAP Guidebook, Accountants' Guidebook, and Closing the Books: An Accountant's Guide. He also manages the Accounting Best Practices podcast. Steven has been the CFO or controller of both public and private companies and has been a consulting manager with Ernst & Young and an auditor with …
Course ID
4160636
Revision Date
October 8, 2019
Advanced Preparation


None
NASBA Provider Number: 103220
IRS Provider Number: 0MYXB
IRS Course Number: 0MYXB-E-01391-19-S
IRS Ethics Credits: 2

CTEC Provider Number: 2071
CTEC Course Number: 2071-CE-1337
CTEC Ethics Credits: 2

Upon successful completion of this course, participants will be able to:
Identify the categories of ethical positions that a person may hold.
Note the different types of core virtues.
Recognize the different types of ethical weaknesses in a business environment.
Recall the impact on ethics of the different types of organizational structures.
Note the theories associated with catching improper employee behavior.
Identify the components of a fair decision making process.
Recall the characteristics of a leader who is more likely to be followed by employees.
Identify phrases that may be considered euphemisms.
Note the effects of blanketing an organization with too many rules.
Recall some of the rationalizations used when someone commits fraud.