2021 Annual Federal Tax Refresher
Delivery
Self-Study
CPE Credits
6
Level
Update
NASBA Category

Prerequisites


Please see link in description to view AFSP CE requirements prior to purchase.
The 2021 Annual Federal Tax Refresher (AFTR) course is designed to meet the requirements for the IRS Annual Filing Season Certificate program (AFSP). It discusses new tax law and recent updates for the upcoming filing season, provides a general tax review, and examines important rules governing tax return preparer ethics, practices and procedures.
Please click here to see the course outline.
To determine if you qualify for exempt status, please click here to view AFSP CE requirements.
This course must be completed no later than December 31, 2020 in order to receive credit from the IRS.  The comprehension exam includes 100 questions and must be completed in one three hour setting.  The exam requires a passing score of 70% or higher.  
In order for Western CPE to report credit to the IRS, you must provide your PTIN number when setting up your account.  If you are unsure if we have your PTIN on file, please contact us at wcpe@westerncpe.com
Enrolled Agents may elect to take this course. 
Please note: credit does not qualify toward enrolled agent CE requirements.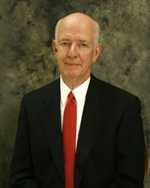 Paul J. Winn CLU ChFC
Paul Winn CLU ChFC is a writer with more than 30 years experience in the life insurance and securities industry as an agent/registered representative, an agency head, a marketing vice president for a life insurance company and the president of a corporate registered investment adviser. He was a long serving member of the advisory board to the New York State insurance department. He is a published book author and creator of more than 200 taxation, insurance and securities training courses.
Course ID
8202691
Revision Date
June 1, 2020
Number of Pages
170
Advanced Preparation


None
NASBA Provider Number: IRS – AFSP Course
IRS Provider Number: 0MYXB
IRS Course Number: 0MYXB-A-01553-20-S

Course Learning Objectives
Upon completion of this course, a tax return preparer should be able to:
Identify the principal individual income tax changes brought about by new tax legislation
Apply the inflation-adjusted and other limits to the proper preparation of taxpayers' income tax returns
Recognize the federal income tax filing statuses and the criteria for their use
Identify the types of income that must be recognized
Apply the tax rules to the various credits and adjustments to income that are available to taxpayers
Recognize the penalties that may be imposed on a preparer for failing to meet ethical and practice standards in preparing tax returns
Identify the duties and restrictions imposed on tax preparers under Circular 230.