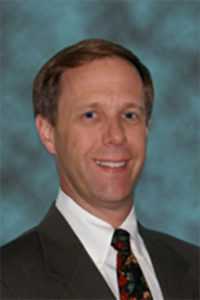 Jeff Sailor, CPA, received a master's degree in accounting from the University of Florida. Jeff has managed his accounting firm in Ocala, Florida since 1984. During that time, he has also developed unique auditing approaches and auditing software. Since 1992, Jeff has been teaching accounting and auditing courses he developed to combat traditional "boring CPE."
Two New Audit Standards Issued- Evidence, Estimates, and Drones!
Given the income tax deadline last week, I realize that the last thing on most of your minds has been auditing, but this month the Auditing Standards Board has just issued two new audit standards. Before you go into a panic, the effective dates give you plenty of time to plan.
SAS 142, Audit Evidence supersedes the existing requirements in AU-C Section 500 and amends other related areas. The central issue in this update is the realization that the world is changing concerning how companies do business and the overall evolution of audit services.
The new concept of audit evidence now requires the auditor to consider the "attributes" of the information being used as audit evidence. The goal here will be to help the auditor maintain professional skepticism.  It also marks a shift from a focus on the procedures to a focus on the evidence itself.
I am glad to see this change as I hope it will help curb some of what I call a "checklist" mentality sometimes found in audits. For years I have pointed out in my seminars that merely following the rules, performing procedures, and signing off on checklists, will not necessarily result in a good audit. Of course, it will be interesting to see the practical application of this new standard. As always, I think it will come down to a change in your documentation.
The standard also covers automated techniques that the auditor may employ, including, believe it or not, drones for observation of inventory and such.
SAS 143, Auditing Accounting Estimates and Related Disclosures, takes a fresh look at accounting estimates. With the increasing complexity of fair value measurements as well as other estimates, the board felt that more guidance was necessary for this audit area. While most of this standard is "big picture" in nature, there are a few new required procedures that the auditor will need to be aware of going forward.
A significant change will be additional requirements for risk assessment. As most of you are aware, risk assessment has been a focus area for the past couple of years and will remain as such for many more. That said, this standard requires a separate evaluation of inherent and control risks at the assertion level for accounting estimates. This will include a focus on the complexity of the environment and the models used. As with all risk assessment, this assessment will then need to link to audit procedures to address those risks.
The effective dates for SAS 142 and SAS 143 are for periods ending on or after December 15, 2022, and December 15, 2023, respectively. Thus, you will have plenty of time to acquaint yourself with the specific requirements. As always, you can expect me to cover these topics in one of my upcoming presentations.
Best of luck to all of you, and stay healthy.
Jeff Sailor