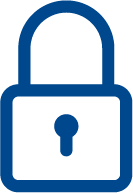 Secure Transaction
Updating practitioners on current developments, this core program examines and explains the practical aspects of travel and entertainment deductions. Fundamentals are reviewed and planning opportunities identified. Creative strategies are discussed and evaluated along with traditional approaches. Taxpayers are once again looking to their tax professional for guidance and planning related to travel and entertainment expenses. The goal of this course is to understand and solve problems. Participants will learn to master the proper administration of these complex and often cumbersome provisions in a humorous and entertaining format.
Upon successful completion of this course, participants will be able to:
Chapter 1
Determine the difference between transportation and business travel under §162 by identifying types of business travel expenses and the deduction & amortization requirements of §165 and §195.
Specify deductible travel costs to find a new job, identify investor travel expenses, and determine deductible transportation.
Identify the business purpose requirement the complications of mixed business and personal travel and costs at a destination.
Recognize the IRS's and Circuit Courts' definition of "tax home," identify when a taxpayer lacks a tax home, and specify the "away from home" requirement including the sleep and rest rule.
Identify temporary and indefinite job assignments recognizing the critical factor in distinguishing the two job assignments.
Chapter 2
Identify the elements of domestic business travel and what costs are deductible.
Specify the "point-to-point" rule for different modes of transportation and which expenses incurred on a business trip with an extended stay or side trip are deductible.
Identify the rules for foreign business travel.
Recognize the deduction of convention and meeting expenses based on Reg. §1.162
Determine the rules and limitations on cruise ship conventions specifying the luxury water travel exception, recognize the companion travel expense limitations, and identify whether expenses for aides to handicapped taxpayers accompanying the taxpayers on business trips are deductible travel expenses.
Chapter 3
Determine what constitutes transportation, local transportation, and commuting, recognize when parking fees are deductible, and specify the effect of the Washburn case on commuting deductions.
Identify the regular/irregular rule, determine a temporary work site under R.R. 90-23, recognize the impact of R.R. 94-47 and R.R. 99-7 on transportation between a taxpayer's residence and workplace, specify the §280A home office requirements and their impact on business transportation, and identify the hauling tool rule.
Chapter 4
Recognize the apportionment of business and personal use of an automobile.
Determine actual cost method expenses, auto depreciation and §179 expensing.
Recognize the §179 expensing deduction's relationship to depreciation and when to use it.
Specify the impact of the §280F predominate business use rule, as established by the Tax Reform Act of 1984, on depreciation, excess deductions, and the former investment tax credit.
Determine automobile leasing elements recognizing vehicle purchase differences, specify various leasing terminology including closed-end and open-end, identify monthly lease payments and income inclusion amounts, and cite the leasing deduction restrictions.
Identify the mechanics of the standard mileage method including the ability to switch methods, deduct charitable and medical transportation, and MACRS depreciation limitations.
Recognize the differences between trading and selling a vehicle and the use of employer-provided vehicles as §132 fringe benefits.
Chapter 5
Determine entertainment using Reg. §1.274 and other related deductible business expenses.
Identify the pre-2018 deductible entertainment tests of §274.
Identify former deductible home entertainment expenses, determine the prior limits on ticket purchases, and cite provisions under which goodwill entertainment was previously deductible.
Recognize the 50% reduction for meals and pre-2018 entertainment and related expenses including exceptions.
Determine what constitutes an entertainment facility specifying excluded facilities types and costs and recognize the effect of OBRA '93 on club dues.
Identify the tax benefits and substantiation requirements for business gifts, employee achievement awards, and sales incentive awards.
Chapter 6
Identify expense categories subject to the detailed substantiation requirements of §274(d) and the exceptions to these requirements, and specify elements to be proven and which elements must be proven for the expense type.
Cite ways to substantiate travel and pre-2018 entertainment expenses using required records.
Recognize the sufficiently corroborated statements method of substantiation including when this method can be used, and determine methods that can be used to substantiate the requisite elements of listed property expenditures and how long records should be retained.
Chapter 7
Identify whether an employee must file Form 2106, determine the substantiation requirements of TRA '86 and Family Support Act 1988, and specify the requirements for an accountable plan and "reasonable period of time" safe harbors.
Determine how to adequately account for travel and other employee business expenses.
Determine how to report income and expenses with or without adequate accounting, specify the differences between entertainment and non-entertainment expenses incurred by an independent contractor, identify whether an employer can take deductions for reimbursed travel, meals, and/or business gifts, and determine how to make appropriate disclosures on tax returns of required information.
Course ID
8202714
Revision Date
August 9, 2023
Prerequisites
There are no prerequisites.
Advanced Preparation
None
Number of Pages
333
NASBA Provider Number: 103220
IRS Provider Number: 0MYXB
IRS Course Number: 0MYXB-T-02104-22-S
IRS Federal Tax Law Credits: 16

CTEC Provider Number: 2071
CTEC Course Number: 2071-CE-1513
CTEC Federal Tax Law Credits: 16

CFP Notice: Not all courses that qualify for CFP® credit are registered by Western CPE. If a course does not have a CFP registration number in the compliance section, the continuing education will need to be individually reported with the CFP Board. For more information on the reporting process, required documentation, processing fee, etc., contact the CFP Board. CFP Professionals must take each course in it's entirety, the CFP Board DOES NOT accept partial credits for courses.
CTEC Notice: California Tax Education Council DOES NOT allow partial credit, course must be taken in entirety. Western CPE has been approved by the California Tax Education Council to offer continuing education courses that count as credit towards the annual "continuing education" requirement imposed by the State of California for CTEC Registered Tax Preparers. A listing of additional requirements to register as a tax preparer may be obtained by contacting CTEC at P.O. Box 2890, Sacramento, CA, 95812-2890, by phone toll-free at (877) 850-2832, or on the Internet at www.ctec.org.
Danny Santucci, BA, JD, is a prolific author of tax and financial books and articles. His legal career started with the business and litigation firm of Edwards, Edwards, and Ashton. Later he joined the Century City entertainment firm of Bushkin, Gaims, Gaines, and Jonas working for many well-known celebrities. In 1980, Danny established the law firm of Santucci, Potter, and Leanders in Irvine, California. With increasing lecture and writing commitments, Danny went into sole practice in 1995. His practice emphasizes business taxation, real estate law, and estate planning. Speaking to more than 100 groups nationally each year, he is known …