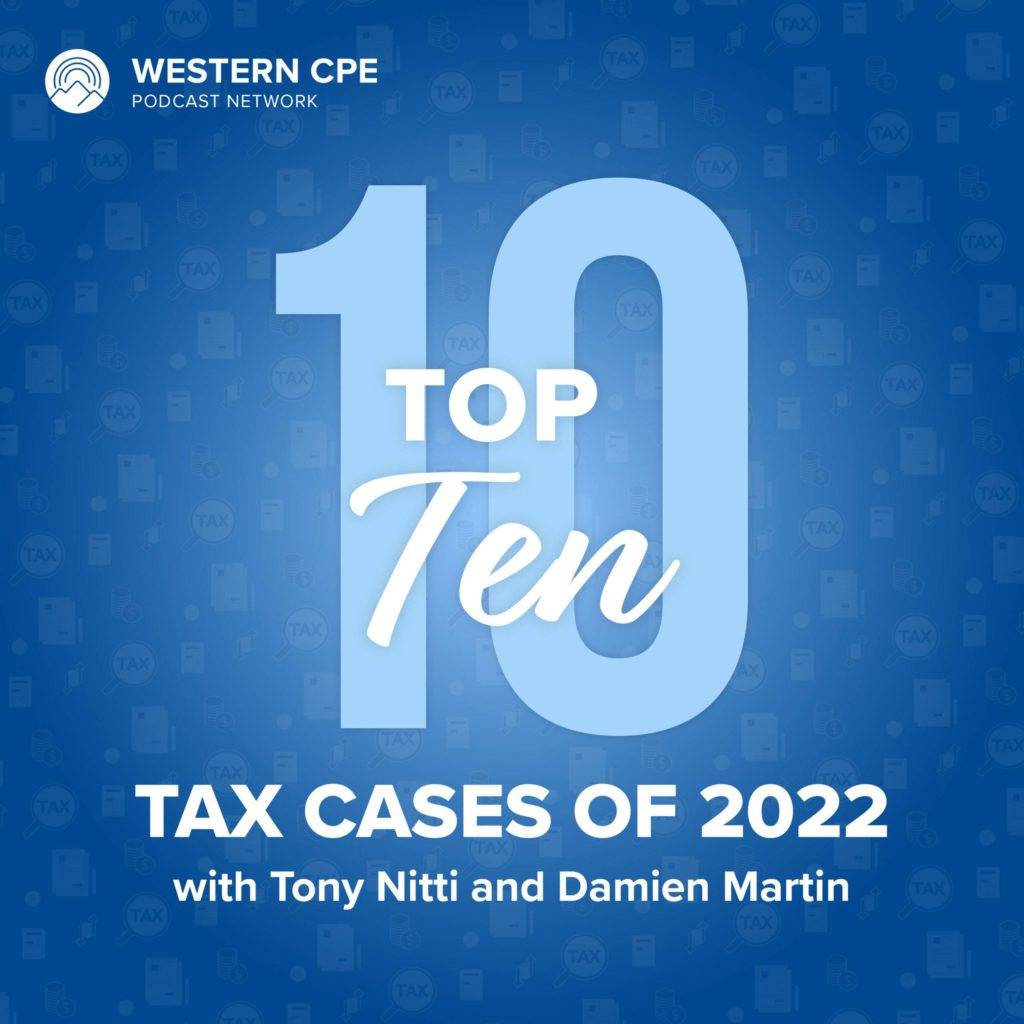 Top 10 Tax Cases of 2022 with Tony Nitti and Damien Martin
Damien Martin and Tony Nitti's wildly popular yearly tax discussion has come to the Western CPE Podcast Network! In Top 10 Tax Cases of 2022 with Tony Nitti and Damien Martin, the guys discuss the tax implications of everything from the Memphis Grizzlies and "rent-a-dog" services to failed yacht ventures and much, much more. It's the perfect mix of entertaining and thought-provoking.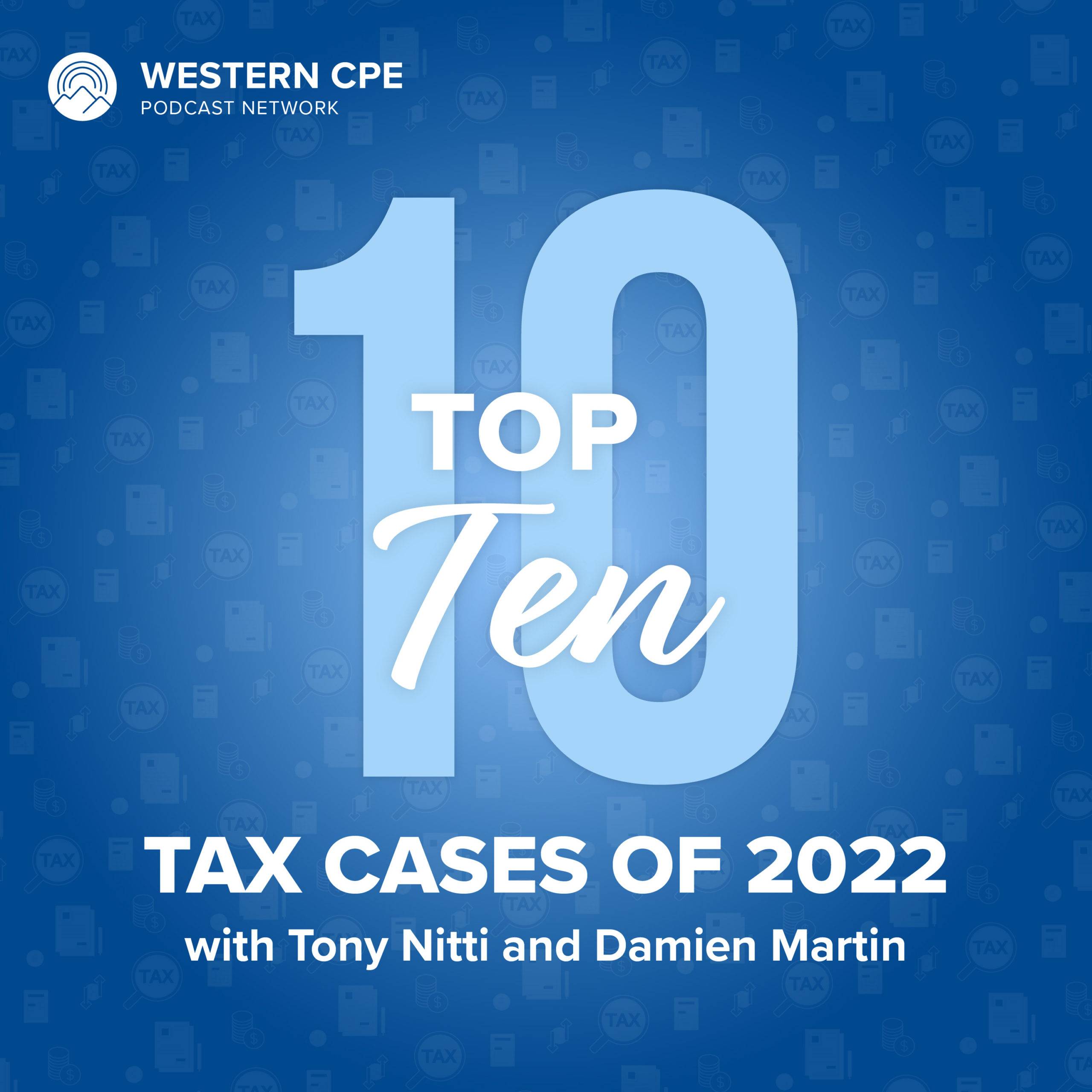 Tony & Damien's Top 10
In Rev. Proc. 2022-19, the IRS details six areas in which it will no longer issue Private Letter Rulings to taxpayers seeking relief from an inadvertent termination of their S election. Tony and Damien run through each of these areas and discuss why this is critical information for anyone who deals with S corporations. This case study is part of a Self-Study Video Course available from Western CPE that can be purchased for CPE credit.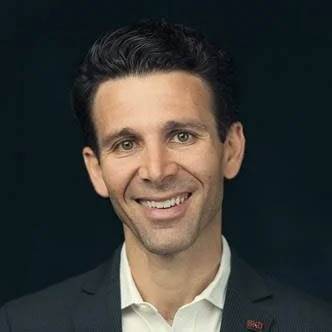 Damien R. Martin, CPA, MST will be joining EY as a partner in the Private Client Services tax practice within the firm's Financial Services Organization in January 2023. He provides tax compliance, consulting, and planning services to high-net-worth individuals, families, and fiduciaries. Damien formerly hosted Simply Tax®, a podcast dedicated to delivering practical and timely content to simplify tax challenges. His opinions and commentary on important tax issues have been quoted by Tax Notes®, Bloomberg®, and other sources.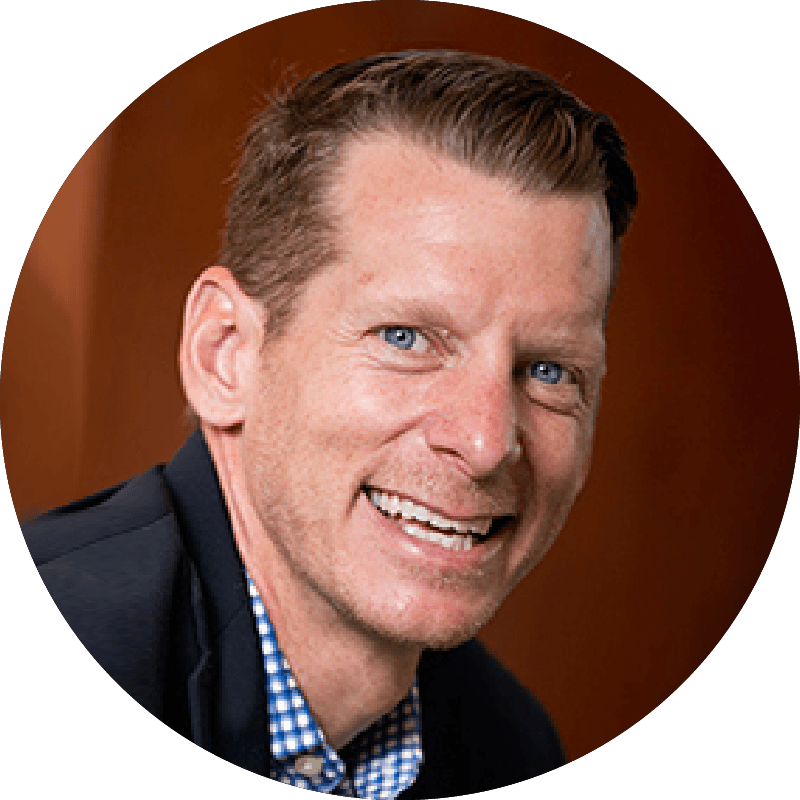 Tony Nitti, CPA, MST is a partner in the National Tax Department of EY US, with a focus on Section 1202, as well as an adjunct professor at the graduate tax programs of the University of Denver (DU) and Golden Gate University. Tony is a prolific writer on various tax topics and is a senior contributor at Forbes, where his column has the largest following.