The Tax Advisory Complement Bundle
What's Included:
2 Courses
2 Credits
CPE Topic: Taxes
On-Demand Webcast Playability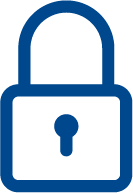 Secure Transaction
Maintain Your Edge & Grow Your Mastery with Western CPE
In the first course of the bundle, Sharon Kreider, CPA, our resident Tax Authority, takes you through an overview of the critical measures the House Ways & Means Committee contributed towards President Biden's Historic Build Back Better Act. The new course analyses the potential tax increases and cuts in the 1,800-page bill through the following Client Concerns: Individual, Business, Estate, and Retirement concerns.
The second bundled course features Sharon Kreider and Shehan Chandrasekera, CPA, a subject matter expert on cryptocurrency taxes. Learn how the $1.2 trillion infrastructure bill impacts cryptocurrency taxation through offsets and targeting.