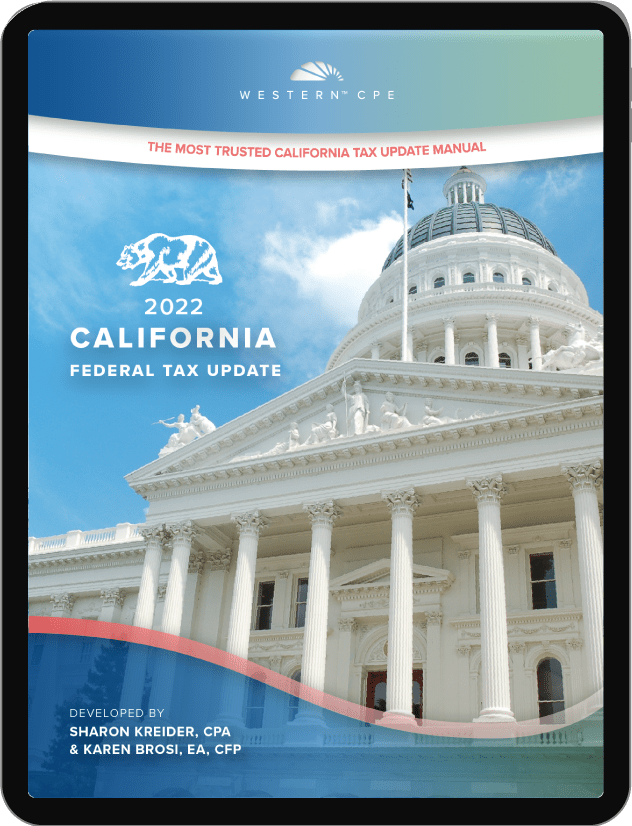 2022 California Federal Tax Update
Per-Order Sale Ends October 17th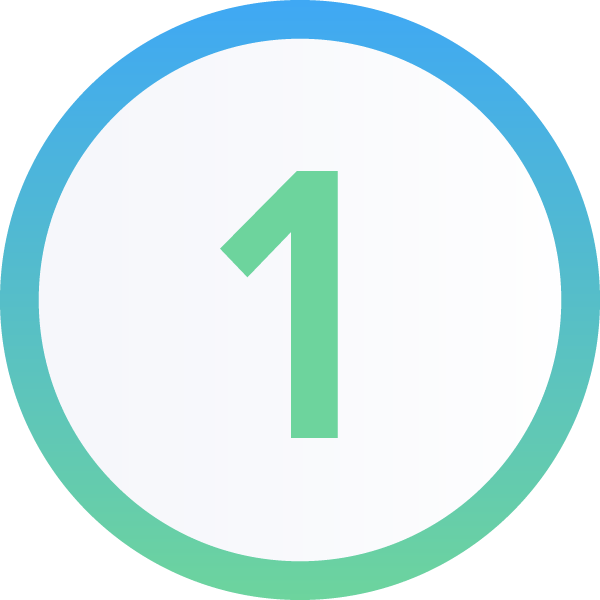 What's Included:
22 Total Credits (6 Live & 16 Webcast Credits)
5 Courses (3 Live & 2 Webcast Courses)
The Most Trusted California Federal Tax Update Manual
Free Amenities (Parking, Breakfast, Lunch, and Drinks)
Free 1-Yr FlexCast Membership ($199 Value)
You Save $300 (38% off) during the Pre-Order Sale
FlexCast add-on

Free $199 1-Yr Membership
Pause & Resume any Webcast
Watch a large Webcast over multiple days
Use Immediately (Exclusive to 1,000+ Webcast Credits*)
$498 $798
You Save $300 (38% Off)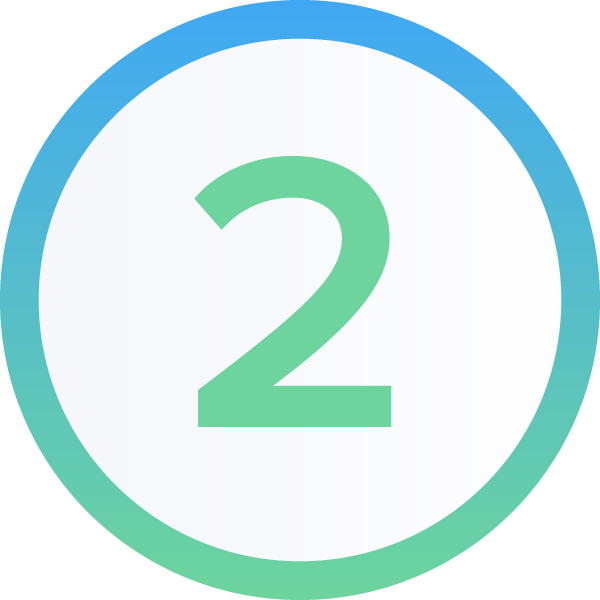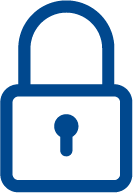 Secure Transaction
To Win Tax Season, You Need a Better Tax Update.
Each Tax Season brings new challenges, and Tax professionals in California experience more complexity. California has its own unique headaches, and its professionals still need to deal with the full weight of all the Federal Tax danger zones. That's why thousands of California Tax Professionals turn to Western CPE to get an update that helps them win every day of Tax Season.
Our practicing experts will get you ready for every day of Tax Season. 

Help your clients avoid California Tax problems with the FTB
Be able to explain why more Businesses will owe California Taxes
Find peace and solve that inevitable emergency
Get added features to tackle unnecessary hassles.
Tax Season can feel like a sprint and a marathon with no days off
Life happens, work needs to be done, and that client called
We built FlexCast to help you get your time and sanity back this Tax Season
Confidently face the storms of Tax Season…becasue we have your back.
Your work isn't movie-star glamorous, but it seriously matters.
Our Montana-based team is here to patiently help you and, more importantly, cheer you on toward success.
We win Tax Season when you feel prepared. That's what drives us.
You'll experience Western CPE's comprehensive and exhaustively detailed California Federal Tax Update that proves you can get smart explanations without dying of boredom or getting lost in an over-complicated explanation.
4 Credits | 8:00 am to Noon | Taught by Karen Brosi, EA, CFP & Sharon Kreider, CPA
1 Credit | 1:30 pm to 2:20 pm | Taught by the Cost Segregation Authority
Tax Planning for the Ultra-Wealthy
1 Credit | 2:40 pm to 3:30 pm | Taught by Karen Brosi, EA, CFP
2022 The Federal Tax Update | Complete Collection
Focused to Help You Stand Out | 8 Credits: 2 Parts (4 credits each) | FlexCast Included
Proven to Help You Stay on Top | 8 Credits: 2 Parts (4 credits each) | FlexCast Included
With Tax Seminars in Northern and Southern California, you don't need to worry about Tax Season. Go Western CPE, and experience the best learning live. 
Free Parking, Breakfast, Sponsored Lunch, Drinks
Engaged & Attentive Staff at your service
8:00 am to 3:30 pm (Lunch: 12:15 pm to 1:15 pm)
December 9th, 2022
Free Parking, Breakfast, Sponsored Lunch, Drinks
Engaged & Attentive Staff at your service
8:00 am to 3:30 pm (Lunch: 12:15 pm to 1:15 pm)
December 12th, 2022