Yellow Book: What Can Go Wrong?
Delivery
Webcast
CPE Credits
1 + 1
Level
Overview
NASBA Category
Auditing (Governmental) + Regulatory Ethics
Prerequisites


Knowledge of auditing principles
In Yellow Book: What Can Go Wrong, James Woy reviews the general standards covered under GAS. Special attention will be given to chapters 1-3, focusing on ethics, recent revisions to independence rules, and CPE requirements. You'll also learn solutions to common problems firms encounter when attempting to interpret GAS.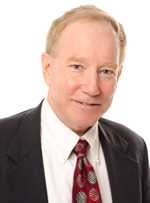 James E. Woy, CPA
Jim Woy, CPA, is a provider of auditing, accounting, and financial reporting services. Jim also performs peer reviews and presents numerous continuing education courses in the audit and accounting field. He also oversees tax services for corporations, partnerships, individuals, and nonprofit organizations. His service concentrations are government, nonprofit, construction, and health care. With 36 years in public accounting, Jim is a member of the American Institute of CPAs (AICPA) and was awarded the 2013 and 2014 Outstanding Instructor award from the AICPA. He is also a member of the Montana Society of CPAs and the Butte Chapter of the Montana …
Course ID
WC15161952
Original Release Date
January 4, 2016
Revision Date
March 15, 2020
Advanced Preparation


None
NASBA Provider Number: 103220

Upon successful completion of this course, participants will be able to:
Cite Government Auditing Standards (GAS) and when they apply in financial audits and attestation engagements
Cite the emphasis in the general standards on maintaining and documenting independence, continuing education requirements, and what it means to exercise professional judgment in the GAS environment
Identify common problems auditors have with complying with GAS