Everybody's Critical Individual Tax Issues in 2020
Delivery
Webcast
CPE Credits
6
Level
Update
NASBA Category
Taxes
Prerequisites


Experience preparing individual tax returns
Updated 05/04/2020
Combining the real-life experience of a practicing CPA with essential down-to-earth tax materials in a high-tech format, this powerful presentation will enable participants to grasp recent tax changes. You'll receive the most complete and up-to-date reference manual, written by renowned tax experts, Vern Hoven and Sharon Kreider. The digital PDF manual is hyperlinked to the Internal Revenue Code, tax court decisions, and other primary authorities, making it extremely convenient. Join us as our world-class tax instructors share cutting-edge tax planning strategies in a high energy, often humorous presentation style using real-life experiences, which make complicated tax topics easily understandable. Specific course topics will be announced and updated through year-end.
Highlights include:
Updates on the latest individual tax reform developments
Planning ideas regarding individual tax reform
Updates on ACA and "Repeal and Replace" developments
20% capital gains tax +3.8% NII tax issues
Mortgage interest deductions cases and rulings
Charity audit issues
Credit rule changes
FBAR and FATCA reporting
IRA adjustments
Tax issues for online rentals
IRS clarification on who is and isn't a real estate professional
Estate and gift thresholds updated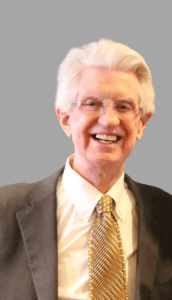 Vern Hoven, CPA, MT
Vern Hoven, CPA, MT, is one of America's premier tax presenters and speaks to over 100 groups a year on a variety of tax topics. He teaches at Western CPE Federal Tax Update seminars and conferences and produces self-study and webcasts courses as well. Vern consistently receives outstanding evaluations and has won numerous teaching awards, including the prestigious AICPA 2014 Sidney Kess Award for Excellence in Continuing Education. Vern is the author of the best-selling Real Estate Investor's Tax Guide and a favorite interviewee on radio, television, and in newspapers. His presentation skills have earned him the coveted Certified Speaking …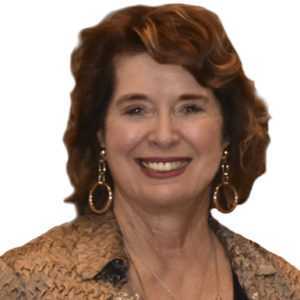 Sharon Kreider, CPA
Sharon Kreider, CPA, has helped more than 15,000 California tax preparers annually get ready for tax season. She also presents regularly for the AICPA, the California Society of Enrolled Agents, CCH Audio, and Western CPE. You'll benefit from the detailed, hands-on tax knowledge Sharon will share with you—knowledge she gained through her extremely busy, high-income tax practice in Silicon Valley. With her dynamic presentation style, Sharon will demystify complex individual and business tax legislation. She's a national lecturer for business and professional groups and consistently receives outstanding evaluations. In 2014, she was awarded the prestigious AICPA 2014 Sidney Kess Award …
Course ID
WC18206895
Revision Date
May 4, 2020
Advanced Preparation


None
NASBA Provider Number: 103220
IRS Provider Number: 0MYXB
IRS Course Number: 0MYXB-U-01542-20-O

CTEC Provider Number: 2071
CTEC Course Number: 2071-CE-1439
CTEC Federal Tax Update Credits: 6

Upon successful completion of this course, participants will be able to:
Discuss individual tax reform developments.
Enumerate planning ideas for individual tax reform.
Convey details of the Affordable Care Act (ACA) and current developments in "Repeal and Replace."
Accurately prepare returns for individual taxpayers.
Understand and apply the various IRA and Roth IRA rules in order to properly utilize these vehicles for retirement and tax planning.
Identify tax issues and apply regulations related to real estate and investment property.
Identify top estate planning ideas.
Apply the many other individual tax changes applicable for 2018 returns (these will be updated throughout the year).