Delivery
Webcast
CPE Credits
2
Level
Basic
NASBA Category
Auditing
Prerequisites


None
The AICPA created the Enhancing Audit Quality Initiative to assist auditor with various trouble issues. The initiative involves assessing feedback from peer reviews and other sources to determine the root of the problem. The AICPA then works to assist auditors with correcting the issues.
This course will cover the concept as well as discuss various problem areas being worked on. It will highlight issues auditors may be facing and provide guidance for correction as well as free resources available.
As in all his courses, Jeff will include his unique perspective and sense of humor, including his signature video parodies, which are designed to keep you awake and reinforce the material.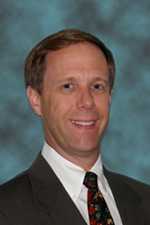 Jeff Sailor, CPA
Jeff Sailor, CPA, received a master's degree in accounting from the University of Florida. Upon graduation, he joined the auditing staff at Peat Marwick in Jacksonville, Florida, where he worked on a large number of national accounts. Jeff has managed his own accounting firm in Ocala, Florida, since 1984. During that time, he has also developed unique auditing approaches and auditing software. Since 1992, Jeff has been teaching accounting and auditing courses he developed to combat traditional "boring CPE." Using a variety of creative teaching methods sprinkled with humorous video spoofs, Jeff is able to combine his in-depth accounting insights …
Course ID
WC19206943
Revision Date
May 29, 2020
Advanced Preparation


None
NASBA Provider Number: 103220

Upon successful completion of this course, the participant should be able to:
Describe the Audit Quality Initiative
Identify the key matters to be worked on
Identify peer review pitfalls
Apply the resources available