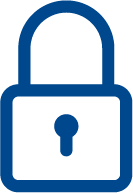 Secure Transaction
We've all gotten good advice on recording and reporting COVID-19 employer credits, other benefits and PPP loans for tax purposes, and now we've uncovered some tax returns which may have been prepared incorrectly or assumptions we made during tax preparation have now turned out to be inaccurate. We'll review best practices for evaluating which returns should be amended and communicating this advice to the client. What's the best timing for reporting these changes? What is the tax preparer's exposure not only for possible incorrect tax reporting but for preparing the amended returns? Are there any alternatives to amending? And more.
Upon successful completion of this course, participants will be able to determine the tax implications and best plans for any 2020 tax matters which may have been reported incorrectly.
Identify most 2020 tax errors commonly arising from reporting COVID benefits.
Determine which cases of tax errors may be compliance issues and which may offer tax savings opportunities to the client.
Learn other COVID benefits your client may be eligible for and get our guidance on applying for and communicating these opportunities with clients.
Understand a tax preparer's obligations and IRS exposure for any 2020 incorrect tax reporting and learn strategies for communicating the information with clients.
Course ID
WC1821265028
Revision Date
November 24, 2021
Advanced Preparation
None
NASBA Provider Number: 103220
IRS Provider Number: 0MYXB
IRS Course Number: 0MYXB-U-02123-22-O
IRS Federal Tax Update Credits: 2

CTEC Provider Number: 2071
CTEC Course Number: 2071-CE-1696
CTEC Federal Tax Update Credits: 2

CFP Notice: Not all courses that qualify for CFP® credit are registered by Western CPE. If a course does not have a CFP registration number in the compliance section, the continuing education will need to be individually reported with the CFP Board. For more information on the reporting process, required documentation, processing fee, etc., contact the CFP Board. CFP Professionals must take each course in it's entirety, the CFP Board DOES NOT accept partial credits for courses.
CTEC Notice: California Tax Education Council DOES NOT allow partial credit, course must be taken in entirety. Western CPE has been approved by the California Tax Education Council to offer continuing education courses that count as credit towards the annual "continuing education" requirement imposed by the State of California for CTEC Registered Tax Preparers. A listing of additional requirements to register as a tax preparer may be obtained by contacting CTEC at P.O. Box 2890, Sacramento, CA, 95812-2890, by phone toll-free at (877) 850-2832, or on the Internet at www.ctec.org.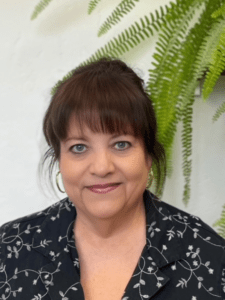 Jane Ryder, EA, CPA is the owner of Brass Tax Ryder Professional Group, Inc., a full service tax and accounting firm. Brass Tax (not affiliated with Brass Tax Presentations) has been providing tax and accounting services since 1980. Jane received a BS in Business Administration (Accounting) from SDSU and is currently licensed with the California State Board of Accountancy and with the Internal Revenue Service as an Enrolled Agent. Brass Tax is a business centric practice, preparing and consulting on the preparation of Corporations, S-corporations, LLC's, Partnerships, and Trusts. She also specializes in IRS and state agencies collection problems, payment …