Accounts Payable Action Plan: Necessary Tactics after a Crisis (including COVID-19)
Delivery
Webcast
CPE Credits
1
Level
Basic
NASBA Category
Accounting
Prerequisites


None
AP Now statistics reveal that 85% of all companies had their accounts payable staffs working remotely during the coronavirus crisis. For most, the transition from office to remote usually took place over a few short days and was anything but pretty or smooth. With the possibility of returning to the office at some point in the near future, organizations need to start planning for that event. Hopefully, we've all learned something from going through this episode.
The return to a new normal will require additional efforts around the accounts payable function. Organizations will need to review what happened while working remotely and plan for the future. For the likelihood of this happening again is, unfortunately, high. The next time vendors are not so likely to be understanding about late payments and crooks will be even better situated to take advantage. Every organization needs to prepare. This session identifies 20 different steps every organization should take with regards to its accounts payable function. It's not hard, you just have to do it.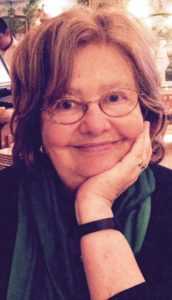 Mary S. Schaeffer, MBA
Mary S. Schaeffer, MBA, has the inimitable ability to find accounts-payable-related solutions that really work—without making a major dent in the bottom line. Armed with a degree in math and a graduate degree in finance, she takes a "roll up your sleeves and dig into the details" approach to finding solutions to those problems that cause migraines for CFOs, controllers, and managers. Fifteen years spent researching and writing about payment issues gives Mary a unique vantage point. Combine that with an almost equal amount of time spent in the corporate trenches of several large finance and treasury departments, and you'll understand …
Course ID
WC11206959
Revision Date
June 5, 2020
Advanced Preparation


None
NASBA Provider Number: 103220

After this session you will be able to:
Identify potential weaknesses that may have facilitated fraud or led to duplicate payments,
Pinpoint any responsibilities that may have fallen through the cracks during the crisis
Create new processes for the future so the next time the transition will not be so harsh.
Evaluate interim policies that may need to be implemented as the country goes through the reopening process.
Start the transition with motivated employees.