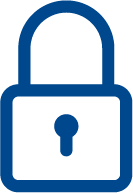 Secure Transaction
To learn about the many challenges and opportunities that confront owners of privately-held businesses as they reach the point in their lives and careers when they must consider appropriate succession planning.
One of the most difficult planning issues to address with a successful entrepreneur is what should be done with the business that person created and developed in the course of a career. There is often a reluctance to do anything. Succession planning is an area of concern too often put off by the persons who most need to address it. Planners need to understand the many options available for succession planning, both from a tax and non-tax perspective.
This course discusses the various issues and alternatives that arise with respect to succession planning for the owners of privately-held businesses. Gifting the business to family members is discussed. Are there suitable successors within the family? Will there be sufficient liquidity to address financial needs if the business interest is given away? We will consider entering into a succession arrangement with fellow owners of the business. Concerns regarding entering into and structuring a buy-sell agreement will be reviewed. The alternative of selling the business to a third party will be explored, considering both the tax and non-tax issues that arise in this situation. Special considerations that affect S corporations and partnerships will be addressed.
Upon completion of this course, participants will be able to:
Evaluate the viability of gifting one's family business interest to family members in light of the federal gift tax rules;
Determine if gifting the business to family members will leave sufficient liquidity within the family for ongoing support and eventual federal estate taxes, and what planning techniques can be used to improve this situation;
Address the different varieties of buy-sell agreements with third parties, and advise clients as to the many issues and decisions that must be taken into account in structuring an appropriate agreement;
Review the preliminary considerations that arise when a client is considering selling his or her business to a third party; and
Describe the various tax issues that arise when buying or selling a business, including distinguishing the tax consequences arising from the sale of the assets of the business and the sale of stock of the business.
Course ID
WC1823320774
Revision Date
January 5, 2023
Advanced Preparation
None
NASBA Provider Number: 103220
IRS Provider Number: 0MYXB
IRS Course Number: 0MYXB-U-02305-23-O
IRS Federal Tax Update Credits: 2

CTEC Provider Number: 2071
CTEC Course Number: 2071-CE-1874
CTEC Federal Tax Update Credits: 2

CFP Notice: Not all courses that qualify for CFP® credit are registered by Western CPE. If a course does not have a CFP registration number in the compliance section, the continuing education will need to be individually reported with the CFP Board. For more information on the reporting process, required documentation, processing fee, etc., contact the CFP Board. CFP Professionals must take each course in it's entirety, the CFP Board DOES NOT accept partial credits for courses.
CTEC Notice: California Tax Education Council DOES NOT allow partial credit, course must be taken in entirety. Western CPE has been approved by the California Tax Education Council to offer continuing education courses that count as credit towards the annual "continuing education" requirement imposed by the State of California for CTEC Registered Tax Preparers. A listing of additional requirements to register as a tax preparer may be obtained by contacting CTEC at P.O. Box 2890, Sacramento, CA, 95812-2890, by phone toll-free at (877) 850-2832, or on the Internet at www.ctec.org.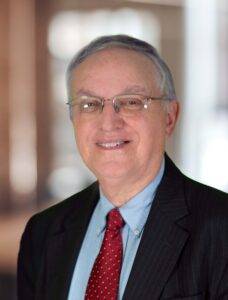 Steven G. Siegel, JD, LLM, is president of The Siegel Group, which provides consulting services to attorneys, accountants, business owners, family offices, and financial planners. Based in Morristown, New Jersey, the Group provides services throughout the United States. Steven is the author of many books, including: The Grantor Trust Answer Book (2018 CCH); The Adviser's Guide to Financial and Estate Planning(AICPA 2019); Federal Fiduciary Income Taxation (Foxmoor 2019); and Federal Estate and Gift Tax (Foxmoor 2016). He is also a co-author with Richard Oshins, Esq. of The Anatomy of the Perfect Modern Trust, Estate Planning Magazine January and February 2016. In conjunction with numerous tax-planning lectures he has delivered …