Western CPE's Guide To Prevention & Detection Of Fraud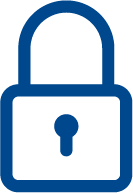 Secure Transaction
When auditing for fraud, it is important for an auditor to understand the different types of fraud, who commits fraud, and the causes of fraud. This course debunks the common fraud myths and details reasons why auditors often fail to detect fraud. Instructor Dennis Dycus livens up the course with fascinating examples from his decades of auditing experience and discusses ten commandments to improving your chances of detecting fraud by recognizing the danger signs.
Once fraud is detected, communicating the results of an audit examination is crucial. This course reviews the characteristics of a well-written report, providing insight on what to avoid when you write. Learn useful ways to present your findings, including using various visual aids and types of presentation formats such as matrices, diagrams, and exhibits. By using the practical tips provided, you'll be an instrumental part of the fraud detection and prevention process.
Upon successful completion of this course, participants will be able to:
Cite and explain updated information regarding fraud found in the Association of Certified Fraud Examiner's Report to the Nations on Occupational Fraud and Abuse
Determine the different types of fraud, who commits fraud, and the causes of fraud
Evaluate the six common myths about fraud
Cite the reasons why auditors fail to detect fraud
Determine how society encourages fraud and how management perpetuates (or appears to encourage) fraud
Evaluate the three types of fraud and the three major causes of fraud
Summarize the characteristics of a well-written report
Evaluate the danger signs and potential indicators of fraud
Restate the 10 commandments to improve the chances of detecting fraud
Identify how to use visual aids and create dynamic presentations to communicate the results of a fraud audit
Course ID
WC19176369
Revision Date
February 28, 2020
Advanced Preparation
None
NASBA Provider Number: 103220

Qualifies for CA Fraud: Yes
Qualifies for CA Fraud Credits: 4

CFP Notice: Not all courses that qualify for CFP® credit are registered by Western CPE. If a course does not have a CFP registration number in the compliance section, the continuing education will need to be individually reported with the CFP Board. For more information on the reporting process, required documentation, processing fee, etc., contact the CFP Board. CFP Professionals must take each course in it's entirety, the CFP Board DOES NOT accept partial credits for courses.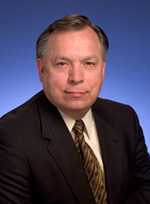 Dennis Dycus, CPA, CFE, CGFM, recently retired after 39 years with the Office of the Comptroller of the Treasury of the State of Tennessee as Director of the Division of Municipal Audit. He was responsible for the audits of all local governments in Tennessee, with the exception of counties and their affiliated units, as well as conducting investigations related to fraud, waste, and abuse in local governments. He's an active member of the AICPA, the Tennessee Society of CPAs (TSCPA), the Government Finance Officers Association, the Association of Government Accountants (AGA), and a charter member of the Association of Certified …