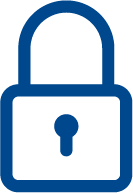 Secure Transaction
6 Credits: Information Technology
The combination of growth in the commercial utilization of the Internet, the rapid changes in technology, and the complexity of management has expanded the scope of the duties of business managers.  This covers all aspects of electronic commerce: the Internet, advertising and marketing, and specific technologies. It also addresses steps to move business online, e-commerce strategies, and the concerns of business managers such as security issues.
Upon successful completion of this course, participants will be able to:
Chapter 1
Recognize the different characteristics of electronic commerce.
Identify the objectives of e-commerce.
Identify different applications of e-commerce, including extranets and electronic payments.
Chapter 2
Recognize different e-commerce applications, including B2B and C2C.
Identify resources used for e-commerce.
Recognize technological characteristics of e-commerce applications.
Chapter 3
Define Web 2.0 and relationship management characteristics of e-commerce.
Recognize how different products do or do not work well with e-commerce.
Chapter 4
Identify the technologies used in Intranet and Extranets.
Recognize the benefits and practical applications of using the Intranet.
Recognize different network types used for e-commerce.
Chapter 5
Recognize uses advertising and marketing for e-commerce applications.
Identify different types of online advertising used to attract customers.
Identify ways to use technology to track customers.
Chapter 6
Recognize popular online payment methods.
Identify the uses an EDI system and understand its benefits.
Recognize factors affecting the flow of data within the EDI system.
Chapter 7
Recognize laws that govern electronic commerce activities
Recognize tax issues surrounding electronic commerce activities
Chapter 8
Recognize domain names and standards.
Identify methods for building an effective e-commerce website.
Recognize success factors for e-commerce website.
Course ID
2214707
Revision Date
May 31, 2023
Prerequisites
There are no prerequisites.
Advanced Preparation
None
Number of Pages
163
NASBA Provider Number: 103220

CFP Notice: Not all courses that qualify for CFP® credit are registered by Western CPE. If a course does not have a CFP registration number in the compliance section, the continuing education will need to be individually reported with the CFP Board. For more information on the reporting process, required documentation, processing fee, etc., contact the CFP Board. CFP Professionals must take each course in it's entirety, the CFP Board DOES NOT accept partial credits for courses.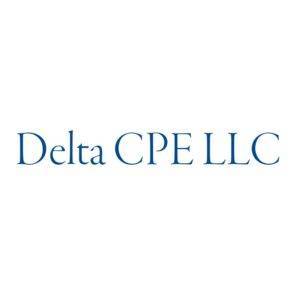 For many years, Delta CPE LLC has offered a wide variety of continuing education courses for financial professionals. Topics covered by Delta's courses include accounting, financial management, budgeting, investments, financial statement reporting, business management, IFRS, ethics, valuations, real estate, and business writing. The diversity and breadth of Delta's course offerings make the company a prolific and unique contributor to the CPE world. Delta's well-credentialed authors and contributors have also been published in numerous academic and professional journals and quoted by some of the leading financial media outlets.