Become an Expert on Excel Lookup Functions
5 Credits: Computer Software & Applications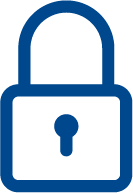 Secure Transaction
5 Credits: Computer Software & Applications
This course provides a comprehensive examination of the Lookup and Reference category in Excel.  It covers the LOOKUP and VLOOKUP functions.
With VLOOKUP, you will learn how to: use Wildcards; search through multiple sheets for a match; and what to do if a match is not in the first column of your table.
The course also explores HLOOKUP. It explains the advantages and disadvantages of INDEX MATCH versus VLOOKUP. The section ends with a brief overview of XLOOKUP() which is still in Beta as of September 2019.
It reviews the OFFSET function, which allows you to write calculations that automatically update as new data is added.  With the INDIRECT function, you will learn how to find data on other worksheets. Finally, HYPERLINK is briefly discussed since it is in the lookup and reference section.
Upon successful completion of this course, participants will be able to:
Recognize the syntax, location, characteristics, and use of the functions LOOKUP, VLOOKUP, CHOOSE, and HLOOKUP in Excel
Recognize the usage and location of the data validation feature
Recognize the characteristics, treatment, and creation of range names in Excel
Recognize the syntax and usage of wildcards and other functions such as COLUMN, ROW, IFERROR, ISERROR in a VLOOKUP function
Recognize the syntax and characteristics of an INDEX MATCH function
Recognize the syntax and use of OFFSET to create dynamically updated data
Use the INDIRECT function to retrieve information
Recognize the syntax and application of other Lookup and Reference functions such as COUNT and HYPERLINK
Course ID
2164583
Revision Date
November 22, 2022
Prerequisites
Familiarity with Excel and how to use basic functions such as SUM and COUNT. Assumes the user understands what an absolute cell reference is.
Advanced Preparation
This course is written for Excel 365 subscribers but users with Excel 2010 or higher should have little difficulty.
NASBA Provider Number: 103220

CFP Notice: Not all courses that qualify for CFP® credit are registered by Western CPE. If a course does not have a CFP registration number in the compliance section, the continuing education will need to be individually reported with the CFP Board. For more information on the reporting process, required documentation, processing fee, etc., contact the CFP Board. CFP Professionals must take each course in it's entirety, the CFP Board DOES NOT accept partial credits for courses.
Patricia McCarthy, MBA, is a partner at CFO Resources LLC, a company focused on training and courseware for CPAs. Her focus is on Microsoft products, particularly Excel, and how to use these programs effectively in business. She's also certified as an MOS expert in Excel. Patricia has been in software training for over 20 years, and her client list includes the Indiana CPA Society, which awarded her its Outstanding Discussion Leader award. She has been a contributor to the Journal of Accountancy and has published articles in several CPA society magazines, including societies in Indiana, Missouri, Texas, and Arizona. Patricia is a …