Accounting for Business Combinations
Delivery
Self-Study
CPE Credits
3
Level
Overview
NASBA Category
Accounting
Prerequisites


There are no prerequisites.
Business combinations are a common way for companies to grow in size. This course provides an in-depth overview of the accounting and reporting requirements with respect to business combinations as prescribed by Financial Accounting Standards Board (FASB) Accounting Standards Codification (ASC) Topic 805, Business Combinations. The overall objective of the guidance included within ASC 805 is to improve the relevance, representational faithfulness, and comparability of the information that a reporting entity provides in its financial reports about a business combination and its effects.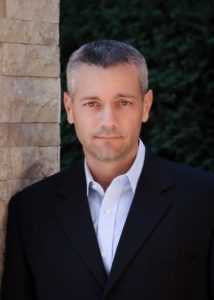 Kelen Camehl, CPA, MBA
Kelen is a CPA with over 15 years of progressive finance and accounting experience. He currently serves as an Accounting Policy Advisor with HP, Inc. in Budapest, Hungary and previously served as a Senior Accounting Policy Manager for the company in Houston, TX (relocated in 2018 due to spousal expat assignment). Prior to HP, he served in multiple accounting roles in the oil & gas industry with ConocoPhillips including technical accounting policy, SOX compliance, and internal audit. He also gained public accounting experience with PricewaterhouseCoopers, working with various clients in the energy, electric, power, gas, and utility sectors. Kelen is …
Course ID
1163451
Revision Date
April 1, 2020
Advanced Preparation


None
NASBA Provider Number: 103220

Upon successful completion of this course, participants will be able to:
Chapter 1
Identify the definition of a business as it relates to a business combination transaction
Chapter 2
List the steps involved in the acquisition method
Identify the acquisition date for a business combination
Recognize principles and exceptions in the measurement of assets and liabilities of a business combination
Cite differences between the various categories of intangible assets
Recognize how to measure goodwill and gains from bargain purchases
Identify the measurement period for business combinations
Chapter 3
Recognize financial statement disclosures related to business combinations
Identify the relief afforded to private entities with respect to accounting for business combinations
Cite differences between measurement principles of business combinations and asset acquisitions
Identify the difference between an acquiree and an acquirer